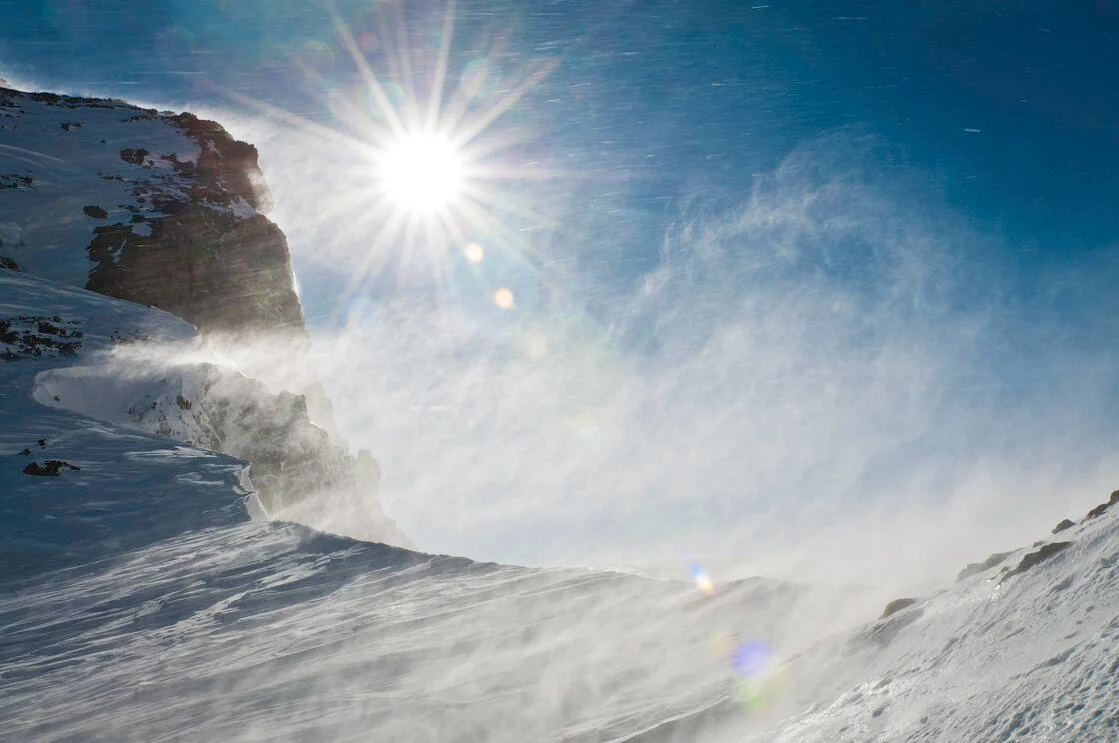 The Atheer Front Line Worker Platform
Eddy Release is now available
Atheer helps you reimagine how your front line teams perform work.
This latest release of the Atheer Front Line Worker Platform introduces many new capabilities designed for you to rapidly realize increased productivity, quality, and safety across your front line teams (including across your extended enterprise).
We invite you to schedule a demo with your Customer Success Manager or Account Executive to learn more about how the Eddy Release could help you with your most important work initiatives. Please remember that you have access to all the amazing features of the platform as part of your subscription - we don't want you to miss out!!
In the meantime, please read on for details of the Eddy Release


---
Platform Enhancements
As we continue to add more customers to the Atheer family our product teams are being kept busy to make sure we continue to deliver the best of class capabilities and user experiences.
In this release, we've delivered enhanced security features, support for additional hardware devices, more language options, and a new data center in Japan (joining the data centers we already have in Europe, North America, and China).
The end-user experience is a continued focus for our design team and with the Eddy release we are introducing new landing pages for both our mobile app (Atheer Lens) and browser app (Atheer Studio). The new designs make the experience of using Atheer more intuitive and engaging.
---
Experience the new Homepage on Atheer Studio
Atheer Studio has a new homepage! It's a landing page that is similar in design and function to the Atheer Lens home screen. It provides quick access links to the features and functions of the application.
Users of Atheer Studio will now have a consistent landing page, so when they log into the application, it will provide consistency to the user experience (UX) and give users quick access to the features they need most.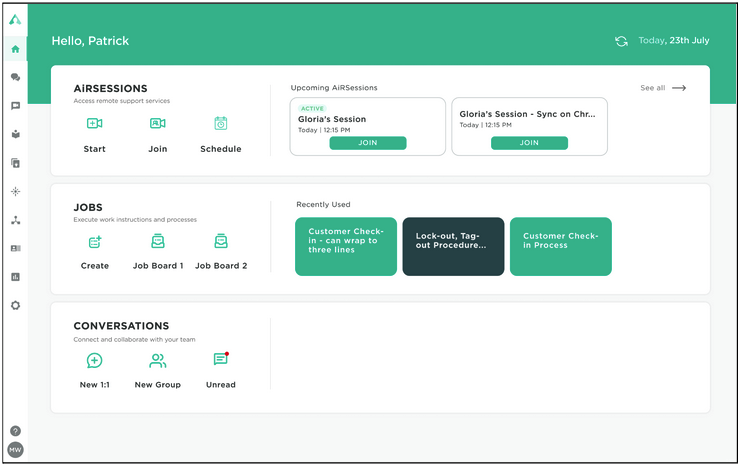 ---
Enjoy the improved user experience of the Home Screen on Atheer Lens
We've improved the look, organization, and usability of the Atheer Lens home page, and we've included feature sections, quick access buttons per section, quick descriptions, and information links.
We're continuously improving our customer user experience, providing organized and simplified access to the features and functions of the app.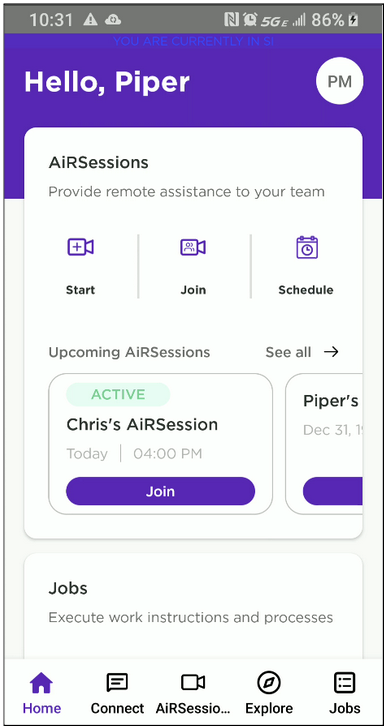 ---
Automatically sign-out for prolonged inactivity (Web & all mobile devices)
For users who are sensitive to workspace security, or if you utilize shared devices in your operation, an inactivity time-out feature is now available that can prevent users from accessing one another's data or permissions. The settings for this feature include custom time-out time values and a warning that the time-out is going to occur. By default, this feature is not activated, but if you need it, just switch on the feature flag.
This feature enforces a greater level of security in the use of the Atheer Studio and Lens applications to meet corporate security standards.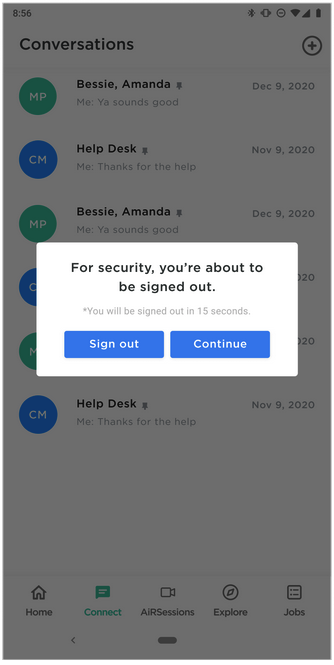 ---
Take advantage of our support for Huawei (P40, P30) Devices
Atheer now officially supports the use of the Atheer Lens app on major Huawei devices (P40, P30). Users can now securely and sustainably operate on these devices and take advantage of all the features and functions that Atheer Lens has to offer.
We continue to keep our finger on the pulse of what's new and popular in the mobile device market, so we can continue to support the needs of our customers.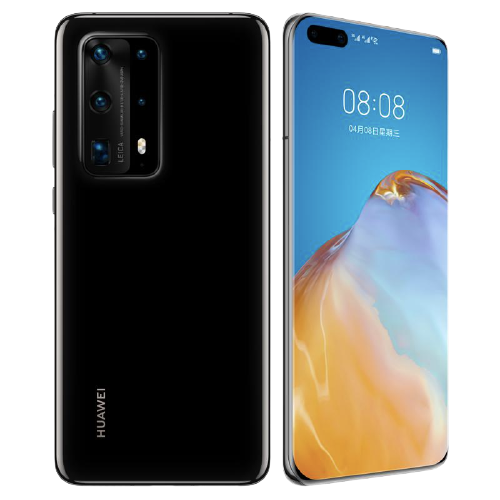 ---
Utilize our support for the Dutch language
We now have twelve supported languages on the Atheer platform, further increasing Atheer's capability to accommodate international teams. Dutch is now available for selection in your Atheer Studio and Atheer Lens language settings.
Our international support continues to expand in order to support the needs of our customers and partners around the world.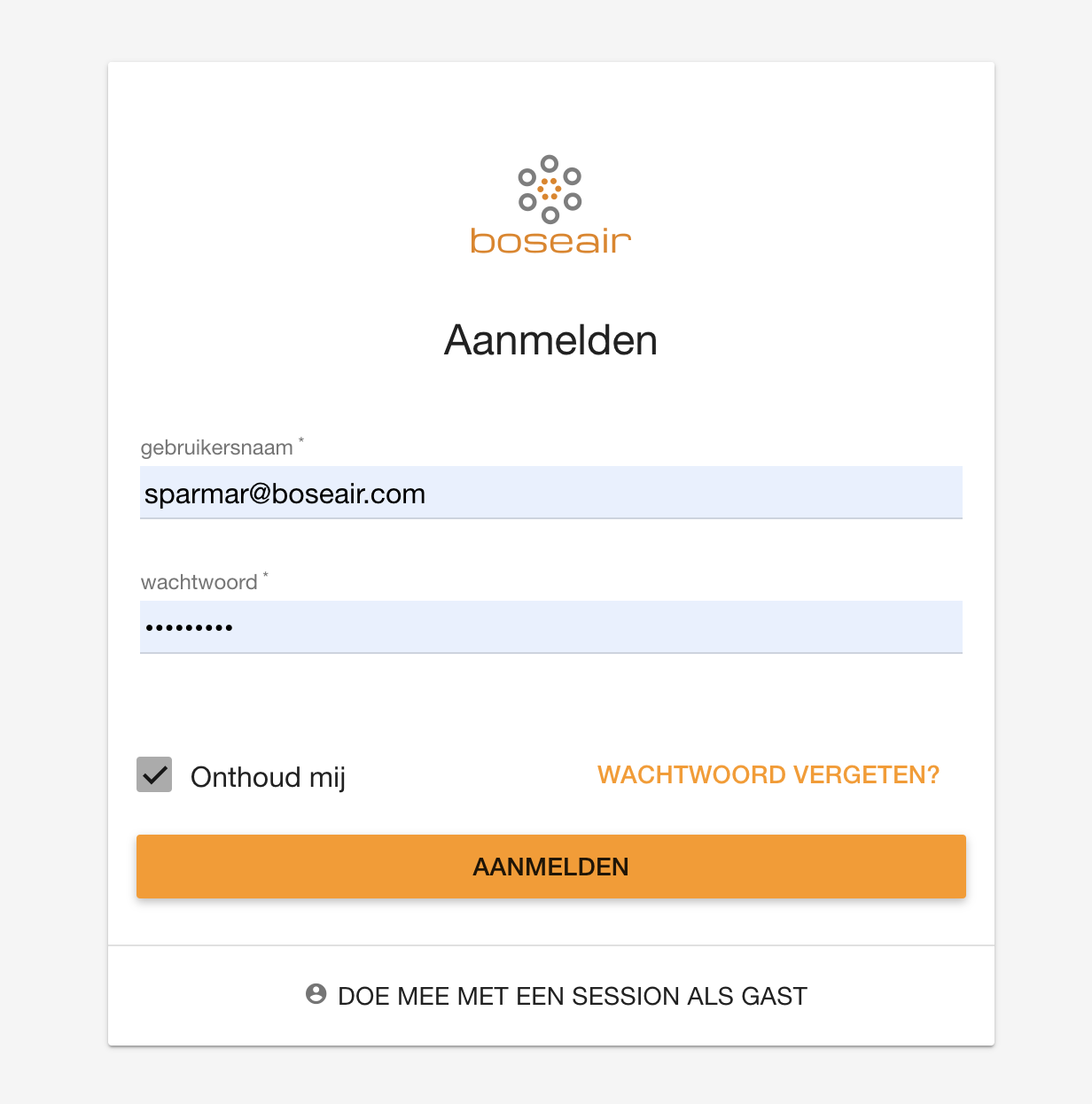 ---
Tailor user access to AiRSession, Conversation, and Explore on Lens
Access to AiRSessions, Conversations, and Explore on Atheer Lens can now be toggled on or off at the individual user level. This access decision is no longer limited to all users within a given workspace. Current user settings will remain unchanged during the Eddy Release, but if this is a feature you want to take advantage of, simply configure it once the Eddy Release has gone live.
With this feature, you can now more specifically define user account access to application features and functions, so you can narrow down user accounts to the specific access necessary for them to do their jobs.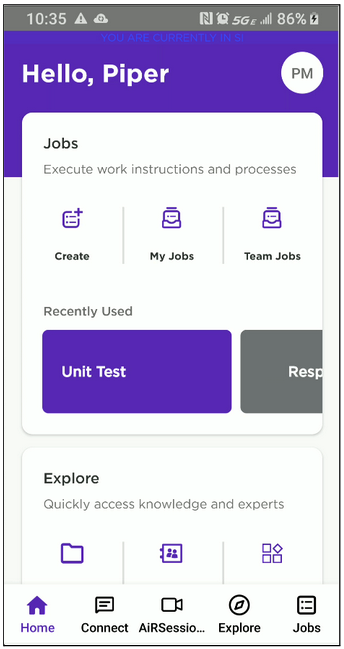 ---

Take advantage of the Label Dictionary feature in all supported languages
Atheer's label dictionary allows you to make Atheer your own. Use your own labels or terms instead of the out of the box labels we ship with - e.g you might want to use the term Video Calls rather than AiRSessions.. No problem!!
Customers can now configure the label dictionary in all supported languages, which expands our initial support for only support US English and UK English.
Our international customers can configure key labels to match their terminology.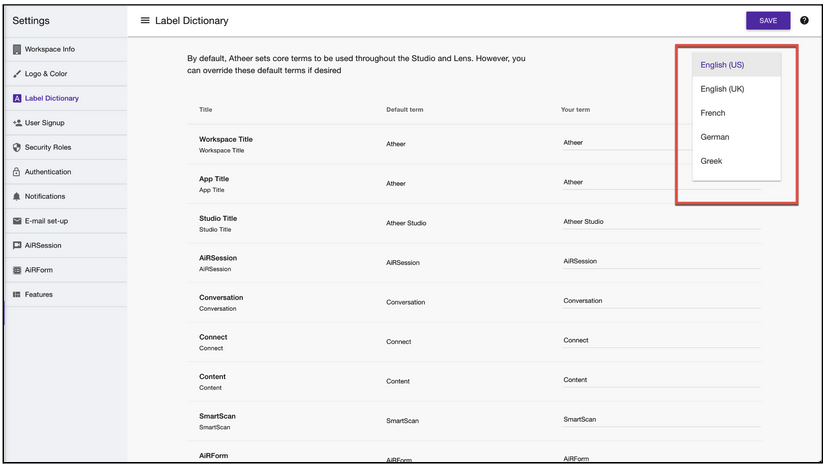 ---

Utilize support for white labeling for the Atheer Studio desktop app
Customers can now request white labeling of the Atheer Studio desktop app as well as the Atheer Lens mobile app.
Customers can now deliver a highly personalized and corporate-branded experience to their users throughout the Atheer platform. Also, having a white labelled Atheer Studio and/or Atheer Lens app eliminates the need for users to enter the workspace selection, as the white labeled apps have the workspace identification built-in.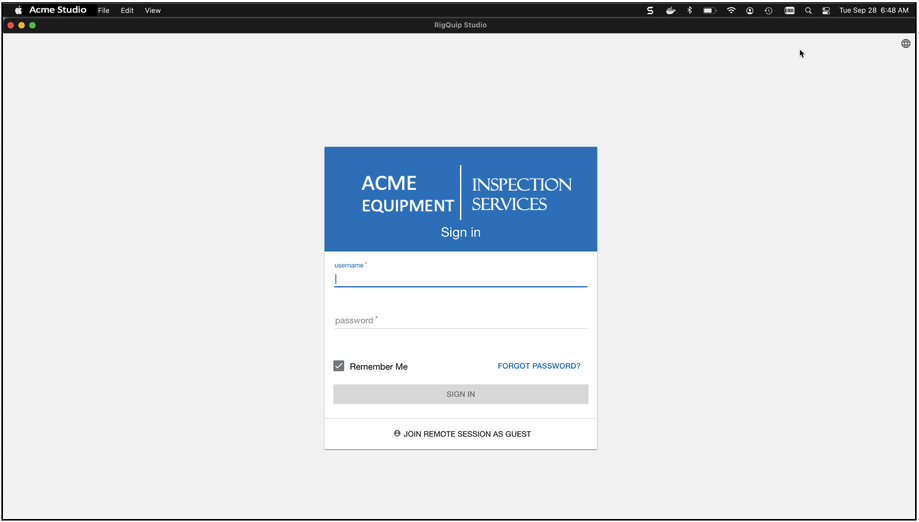 ---

Experience the Label Dictionary settings in email notifications
Label dictionary changes now propagate to email notifications as well.
The label dictionary terminology will now be consistent throughout the use of the platform, so when users get email notifications, they will be in sync with the terminology they are used to seeing in the application.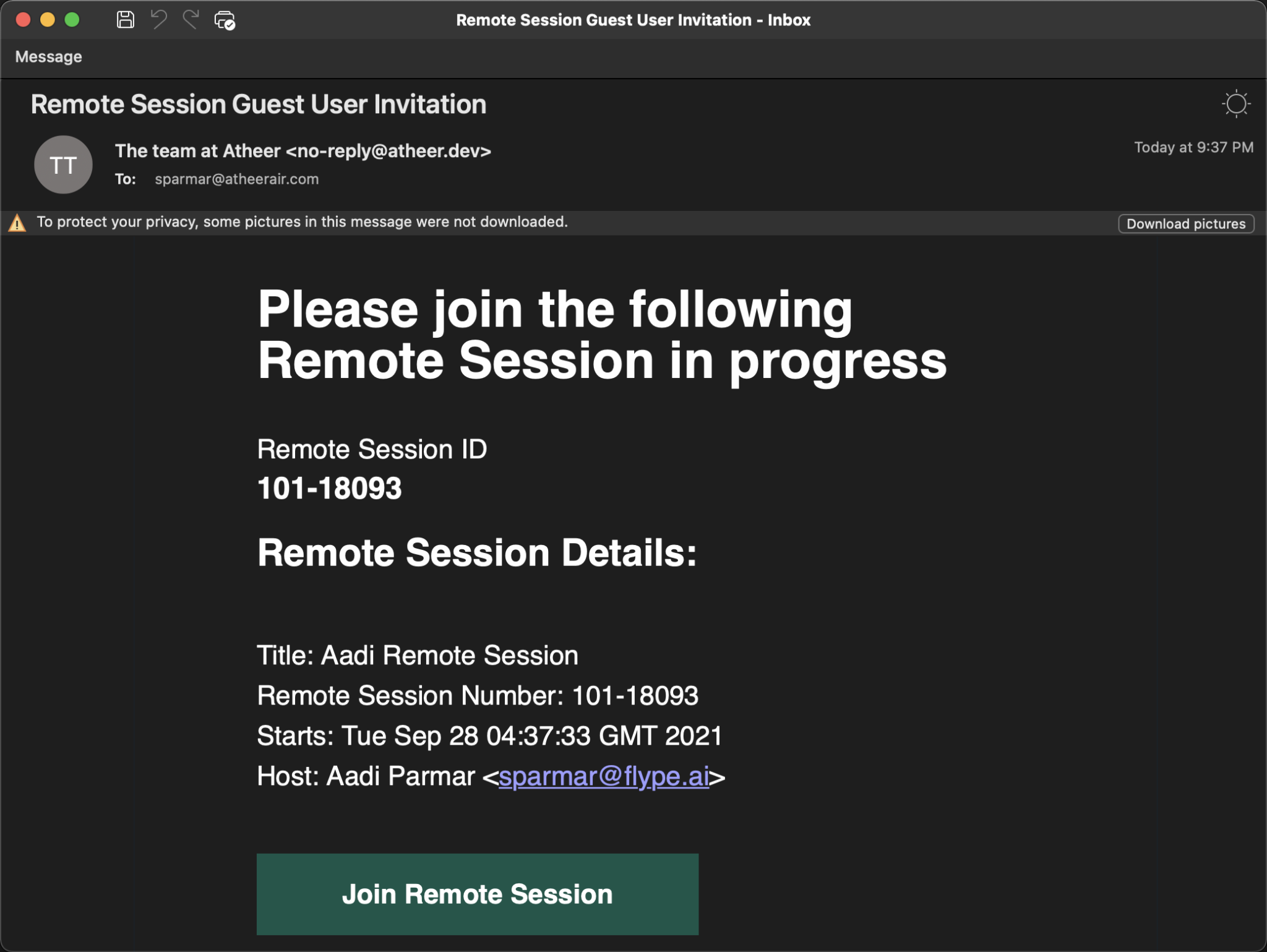 ---

Easily import profile custom fields via CSV / Excel
Atheer provides each user profile with a set of default fields. We can now accommodate quick and easy expansion of these fields by allowing the uploading of a .csv/.xlsx file that hosts custom field values.
We continue to support the needs of our customers as they customize our platform to better serve their businesses.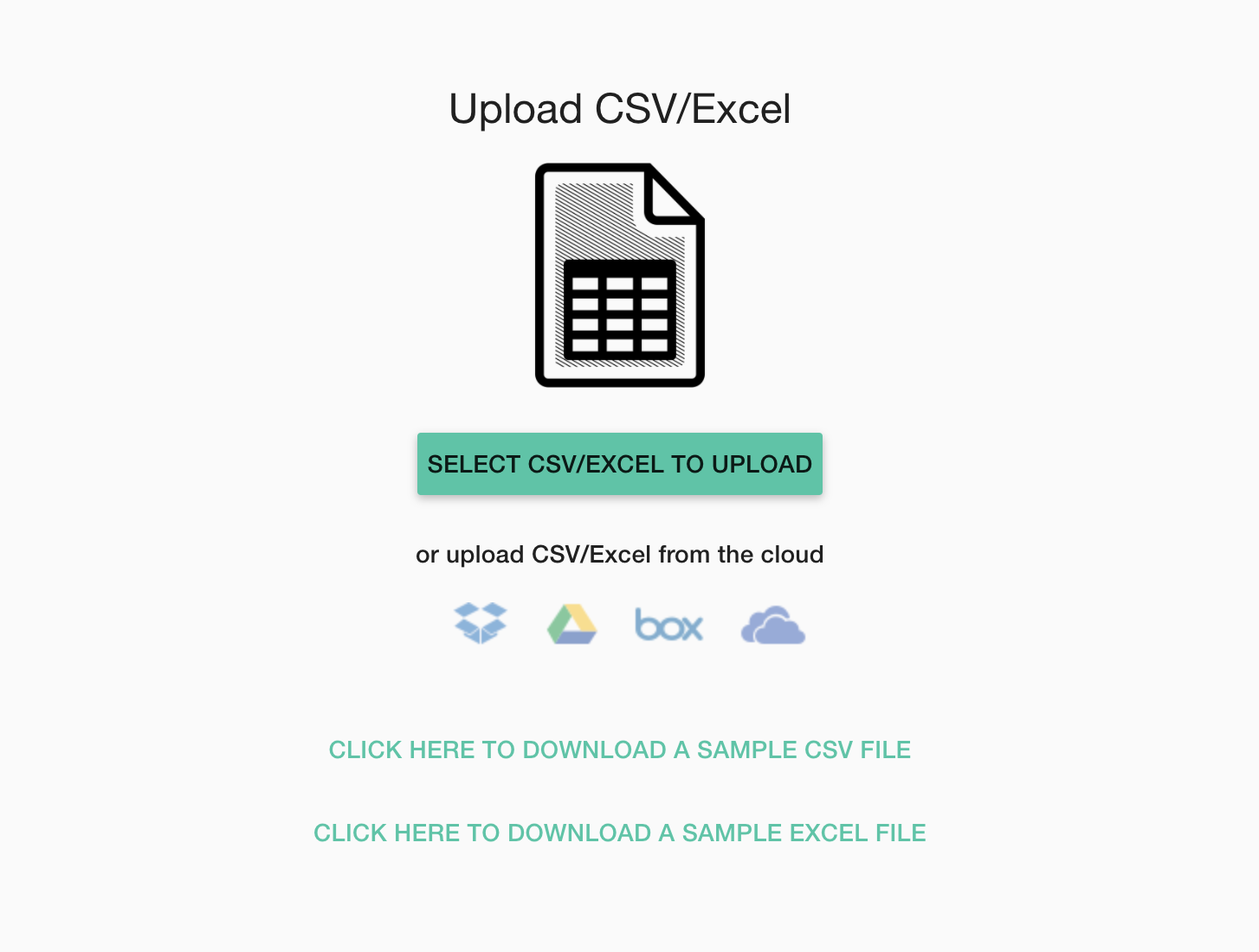 ---

Enjoy the new Atheer Lens tablet user experience (UX) improvements
We are adding UX improvements and visual treatment enhancements to the tablet experience for Android and iOS tablets. This will include better padding, margins, and visual esthetics to the Home page and 2 other screens.
We are continually assessing and improving our UX to provide the best possible and most functional experience for our Atheer users.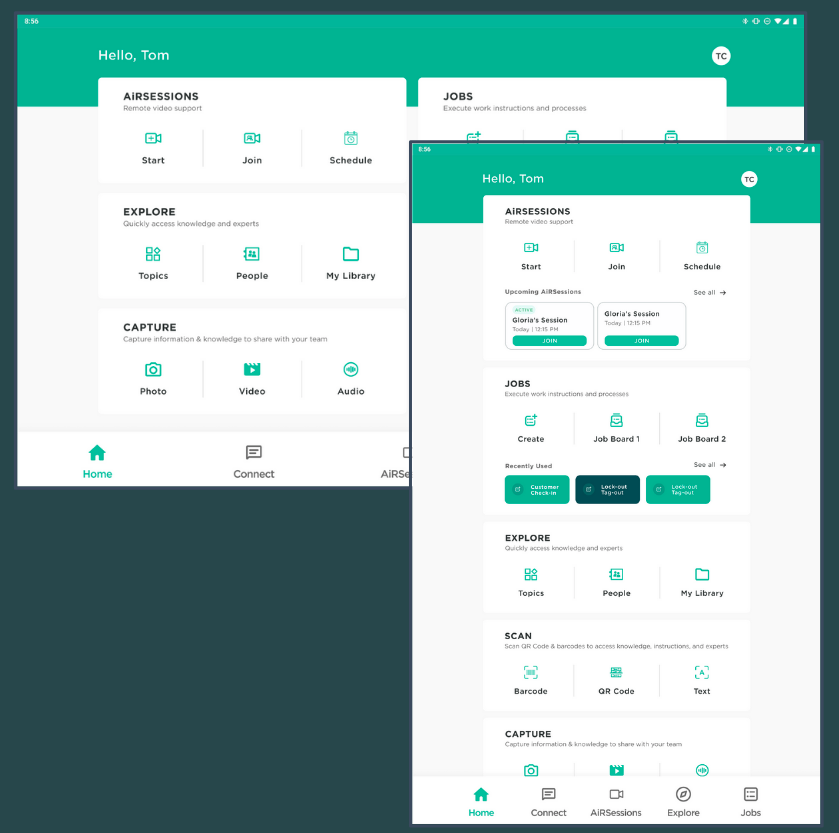 ---

Rely on the new system downtime notification for users
When the Atheer system is undergoing technical maintenance and/or downtime, Atheer will notify any online user that the system is down until normal activity is restored. Once downtime is complete, users will be guided through refreshing the application and continuing their work as normal.
We are expanding our downtime notification (system down) to the end user, which will reduce frustration and calls to the help center. Now, even the end users will immediately know when the system is down and when it goes back up again.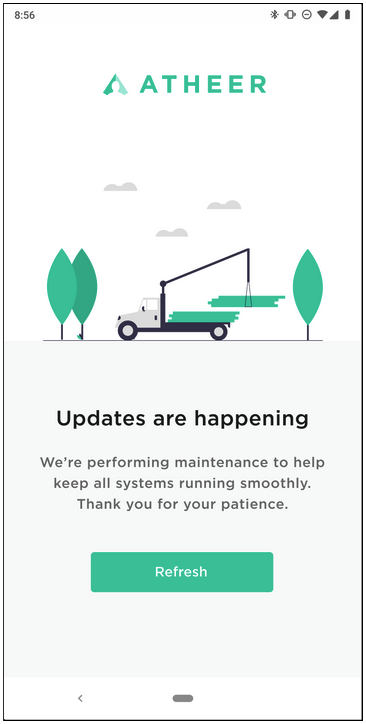 ---

Take advantage of the additional configurations to control feature access
We've added feature flags to further enhance the control of visibility adding Audience, Content, Security roles.
This simplifies the user experience as it enables the ability for them to only be exposed to the features necessary to perform their job function.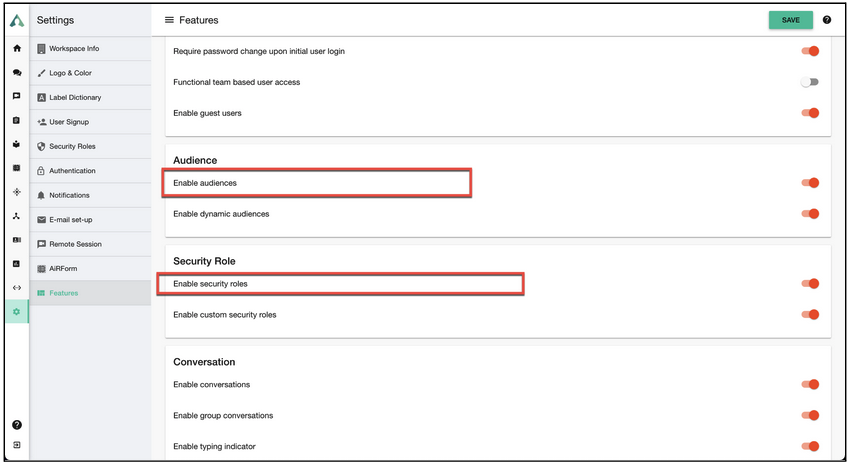 ---

Self-Assist Enhancements
Users love having contextual information at their fingertips in a self-service manner, whether it is finding an instruction manual for something they are working on or the inspection procedures for a machine or asset they happen to be in front of.
That's why we've enhanced the functionality of our content administration to include a much easier to navigate interface functionality


---
Organize your content more easily in Atheer Studio
When you navigate the topics, you can see a list of the content associated within them, and when you navigate the sub-topics you can see their associated content as well. Also, parent topics now show their associated subtopics.
This allows content administrators to easily see the topic->subtopic-> content hierarchy as they author on the platform and hence enables them to more easily organize the content more effectively.
---

Remote-Assist Enhancements
Sometimes front line team members need more help than they can get from self-assistance. The enhancements we've made to our Remote-Assist capabilities in this release provide greater flexibility in the use of our Remote-Assist tools and how to access them.


---
Explore the landscape mode now available on mobile for AiRSessions
iOS and Android mobile phone users can now view AiRSessions in landscape mode as well as portrait mode.
This gives even more flexibility to the end users of mobile phones. Regardless of how they hold their phones, they will be able to participate in and view AiRSessions effectively.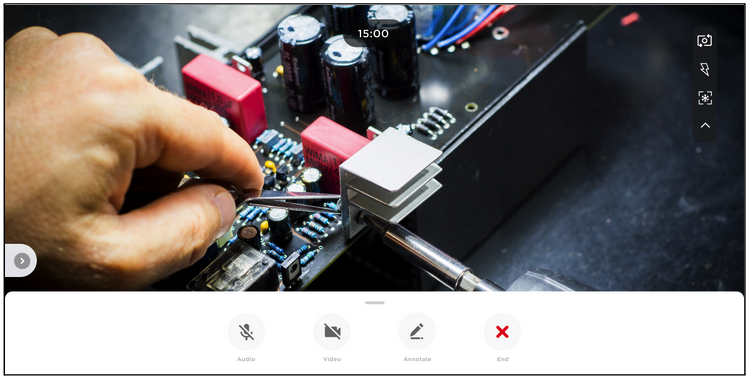 ---

Allow your users to zoom with RealWear HMT-1 during AiRSessions
RealWear HMT-1 hands-free device users now have the ability to zoom in and out of an AiRSession video stream via voice command. This is an optional feature that needs to be activated during the AiRSession by using the More>Show Zoom/Hide Zoom voice commands.
This gives even more flexibility to the RealWear end users as they present their video feeds or watch the video feeds from other AiRSession participants.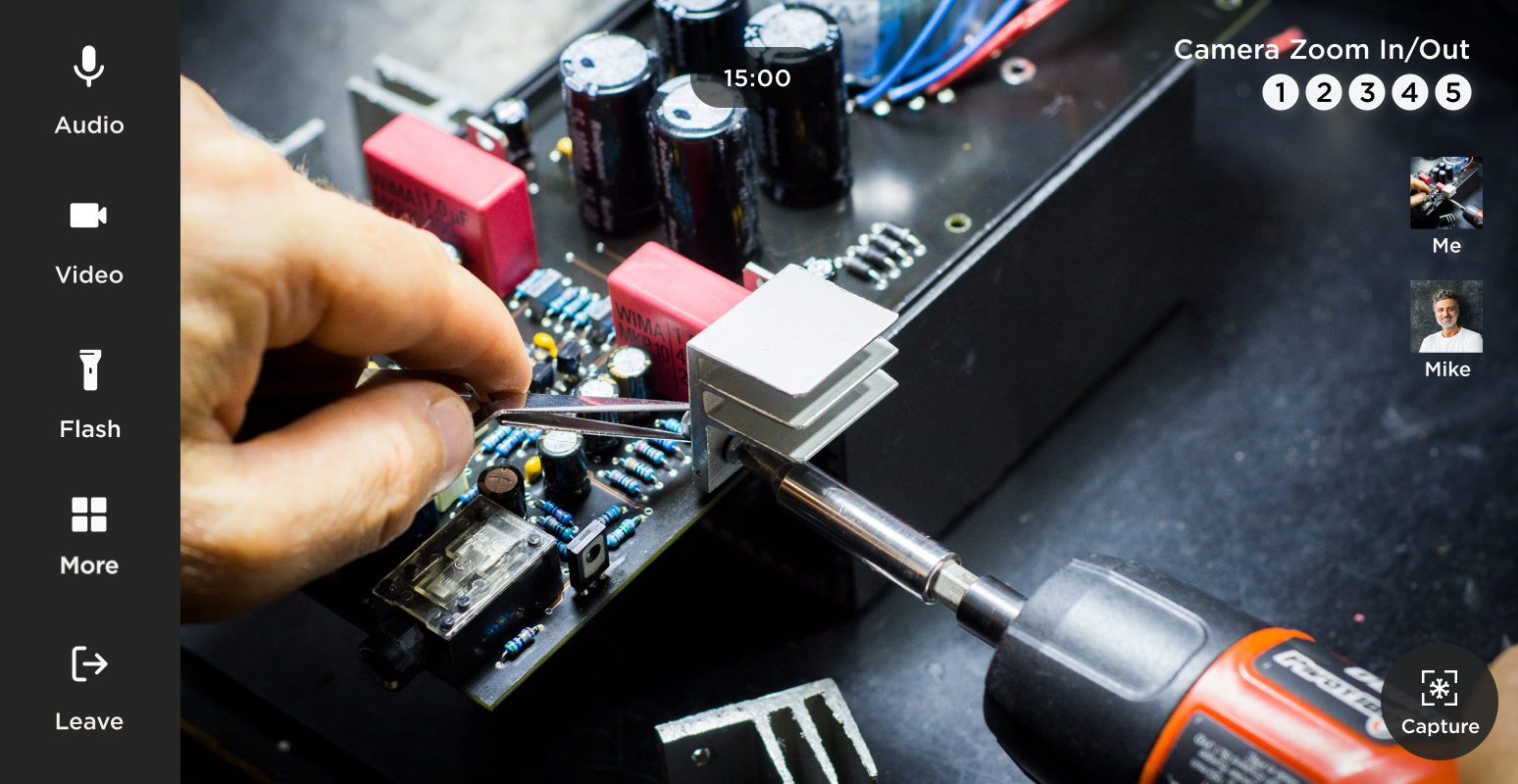 ---

Easily re-enter AiRSessions
If users are accidentally bounced out of AiRSessions (due to network connectivity, computer or device glitch, etc.), they will be able to easily rejoin the active AiRSession within the Atheer Lens AiRSession interface. Also, if you missed the invite pop-up, or want to rejoin an AiRSession, finding and joining that AiRSession is very easy.
Accidents happen, and Internet connectivity isn't always reliable, and this new feature will quickly and easily guide users back into sessions that they were just attending.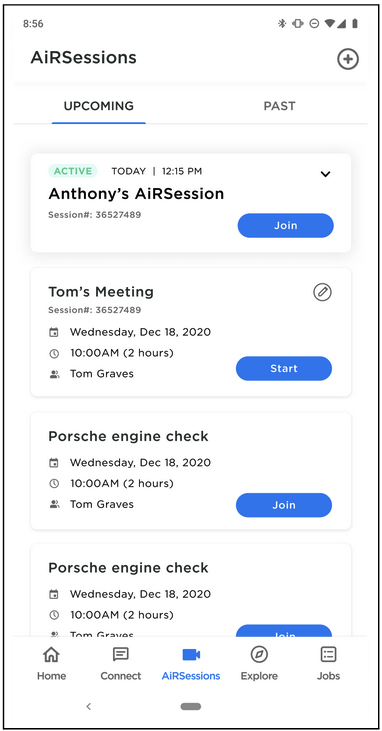 ---

Work-Assist Enhancements
Atheer supports the front line workers through their jobs with Work-Assist capabilities. Atheer is a no-code platform, meaning that it allows teams to model and digitize all kinds of business processes without coding.
The Eddy release of Atheer continues to improve upon the Work-Assist features - including adding functionality to the Job Template attributes, data export features that allow for the easy exporting of data off the system for analysis.


---

Use the new advanced attribute configuration to control visibility in Job template
Additional capabilities in Job template attributes include specifying attributes as "Read Only", which if selected prevents changes to data from upstream system; "Show in Job View" control, which determines if the attribute is visible in the job detail view; and "Show Barcode", which offers ability to generate barcode for a given data.
Protecting data, showing only relevant data, and giving users the tools they need to access the data furthers our commitment to supporting the digitization of work instructions and replacing paper.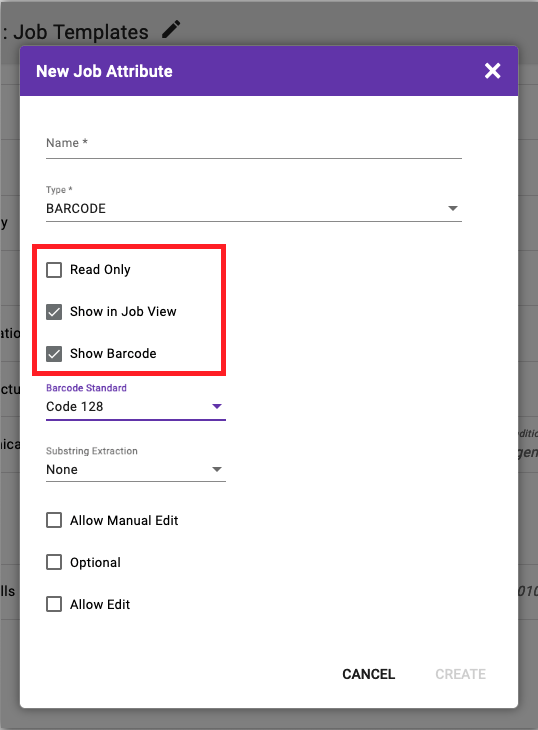 ---
Have greater control of visibility in Job templates with advanced conditional configuration
You now have control over what job attributes show up on the Jobs creation page based on conditions that are selected or inputted. Just create your custom conditions in your Job Template, and then apply condition groups to them. When creating a Job, the conditional attributes won't show unless the conditions are met.
In the example below, if a Job being created is marked as "Urgent", and the aircraft manufacturer is Piper, the attribute "Piper Aircraft Mechanical Issues" will then show.
You no longer need to show Job attributes that are not directly related to the Job you are creating. Why ask questions that aren't necessary or relevant?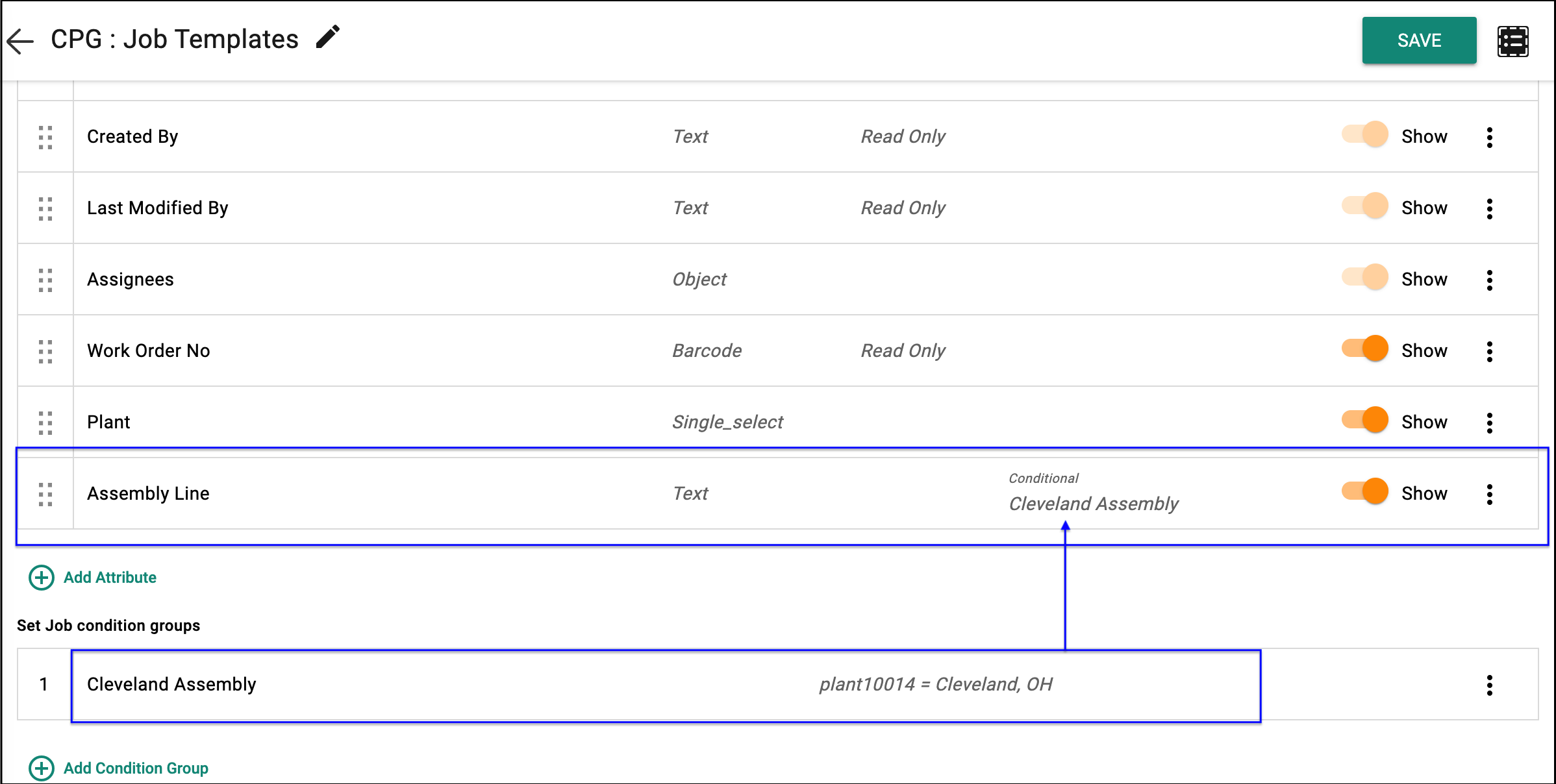 ---
Export important information with our new bulk Job data export tool
Atheer now supports the scheduled exportation of bulk Job data (in total or by a given AiRForm). This data is extracted into a .csv file and then can be sent off system for detailed analysis or ingestion into third-party systems.
You can now take advantage of the bulk data from the continuous execution of Jobs and analyze it for trends, common issues, time taken to execute, and much more. Get the most out of your digitized work instruction experience.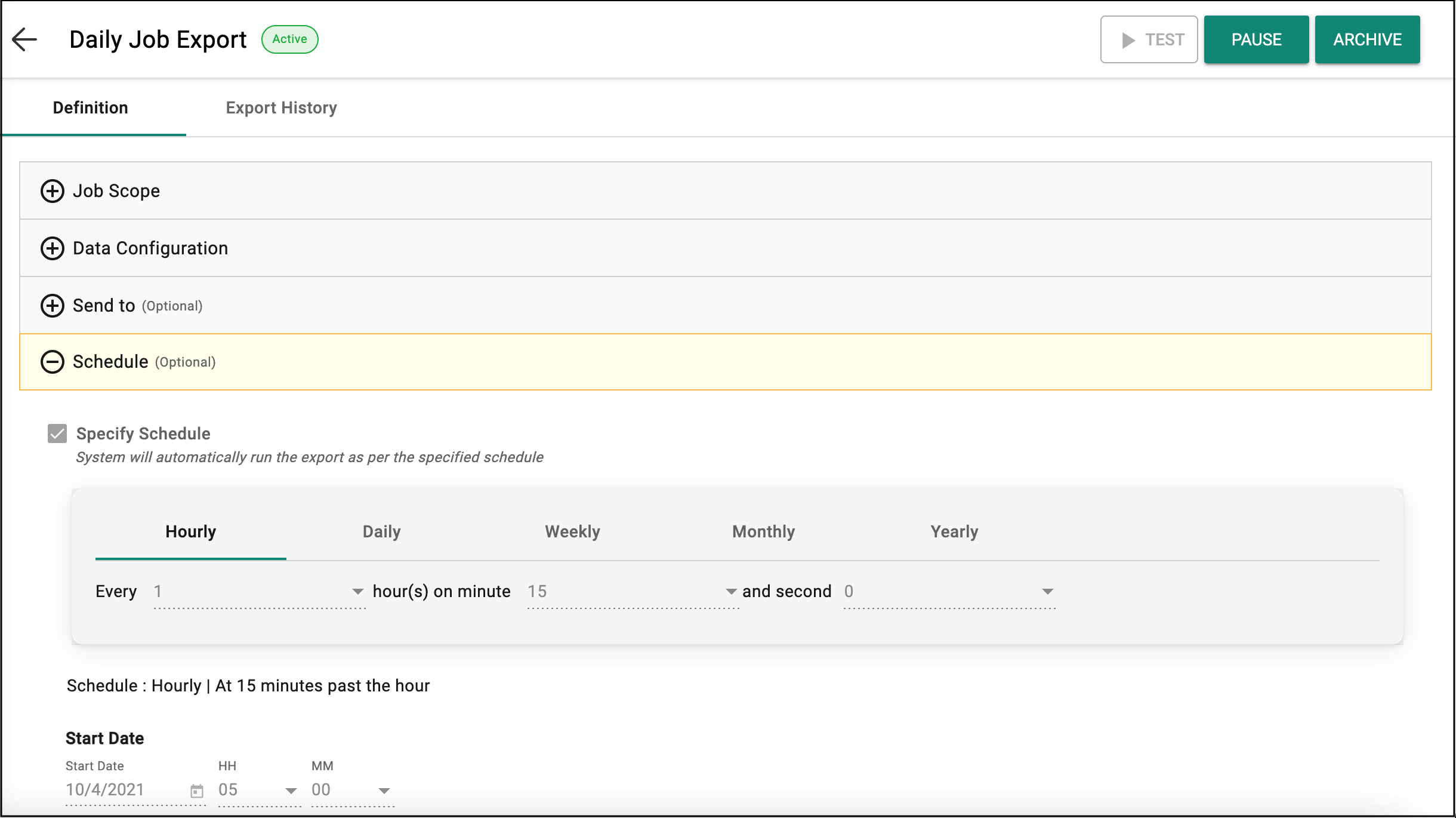 ---
Export and download media captured in Jobs
Atheer now supports job media export on a per-job basis. You can extract the media collected from a Job and export it as a .ZIP file. This zip file can be forwarded to users off system for more detailed analysis, investigation, or training.
It's now much easier to extract, zip, and send media collected during the execution of Jobs to users and resources off the system for analysis, issue documentation, or use in training.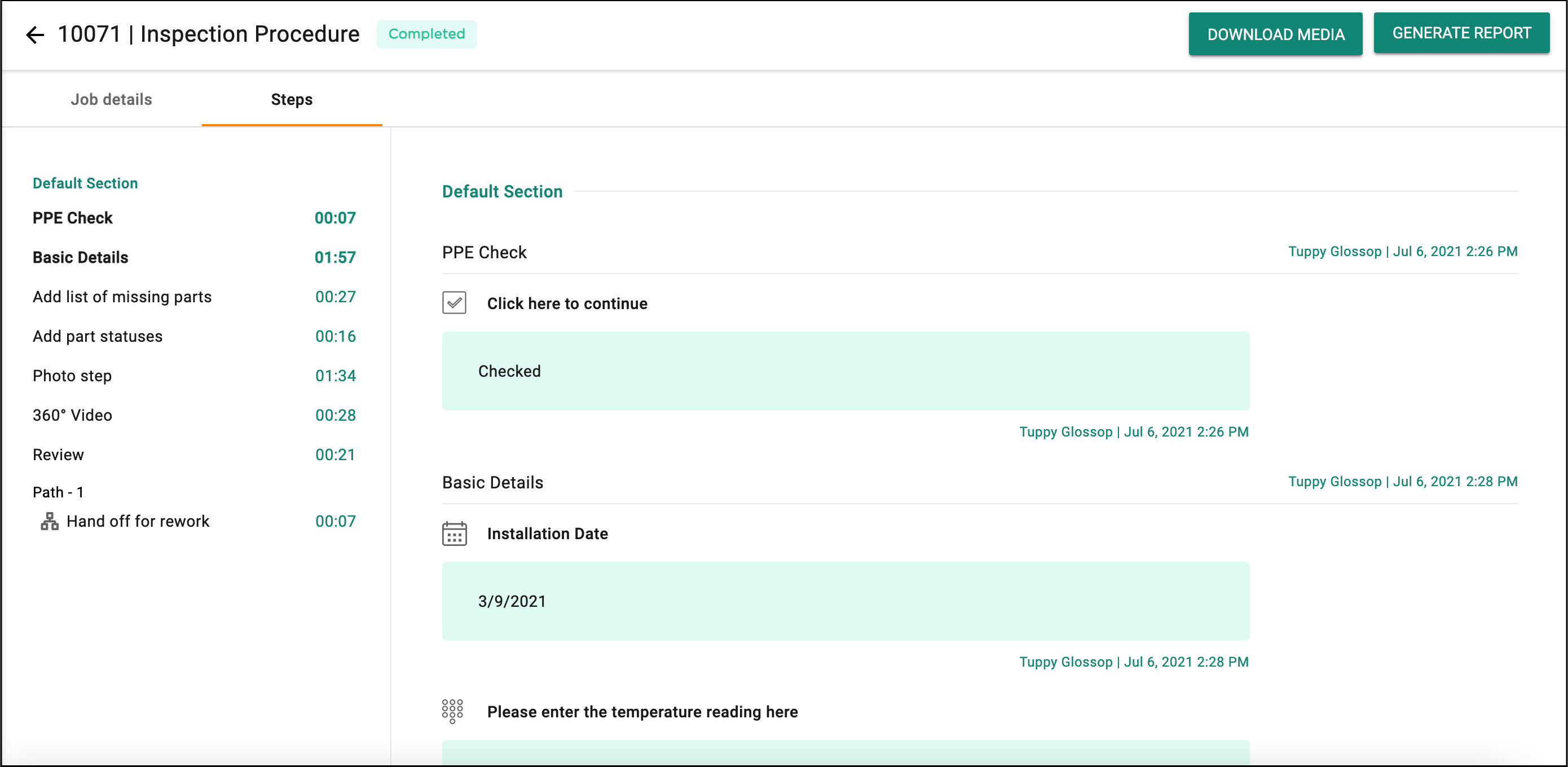 ---

Take advantage of our new advanced AiRForm branching capabilities
AiRForm branching logic has been expanded to include multi-select and multiple choice responses where each response can have its own deviation. Responses can now be triggered based on whether one (or more) of the intended choices are selected.
You can see in the example below that if two of the multi-select choices are selected, the alert response will be triggered.
Digitized work instruction and surveys now support complex, multi-variable dependencies, so we can digitize even very complicated work instructions easily without the need for coding.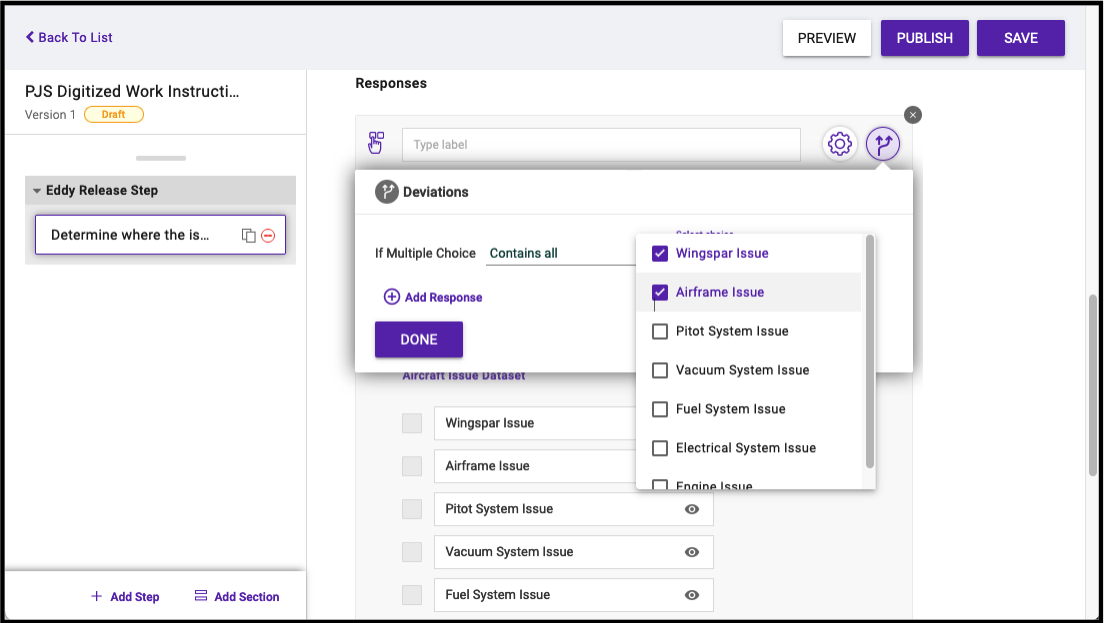 ---
Execute scan steps now in Atheer Studio during Job executions
Just as they can on Atheer Lens, Atheer Studio users can now scan a QR code or barcode via their computer camera. This completes our mirroring of the Job execution capabilities from the mobile devices onto the PC/laptop computer platform. Sit back at your desk and complete a job from start to finish without issue.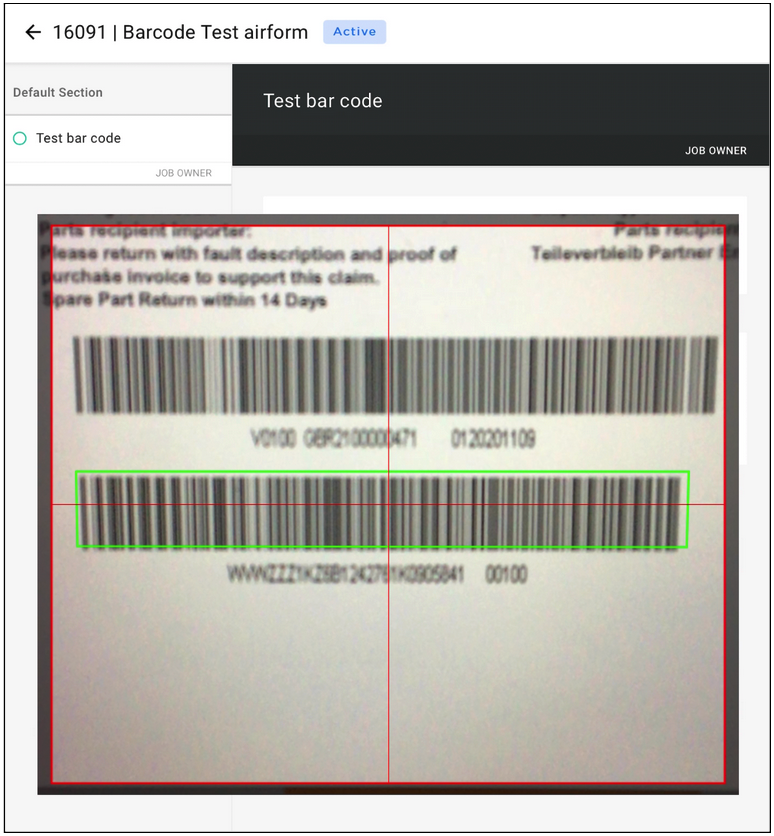 ---
Rely on our enhanced, more robust offline job execution feature
We've improved our caching capabilities to ensure job response data is retained even when network connectivity is lost.
The loss of network connectivity will not corrupt the status of a Job in progress. Caching will hold onto the data, and once connectivity is regained, the data will pass through to the cloud.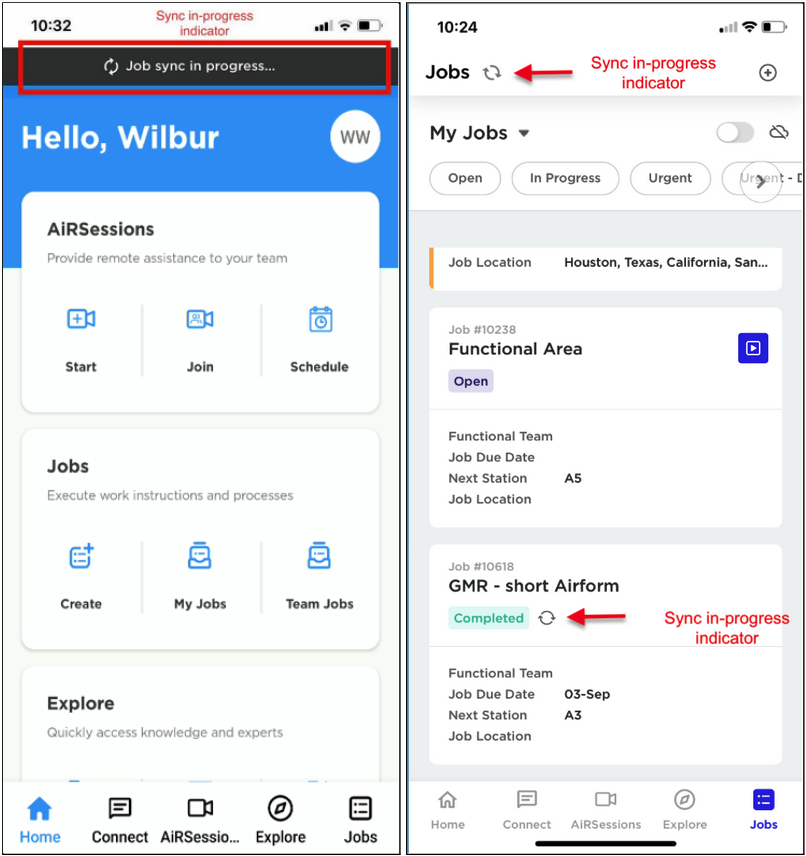 ---
Further updates and performance enhancements
In addition to the above, there are updates and fixes in the Eddy release that improve performance and the user experience throughout the platform.
---
Please feel free to reach out to our customer success team for additional information.
---