Viewing AiRSession Insights
The AiRSession Insights reporting system now shows all comments and ratings that attendees optionally enter upon exiting AiRSessions. This provides customers with additional feedback details on user AiRSession experiences to help facilitate increased user adoption.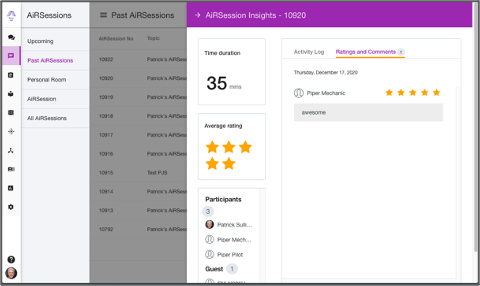 Follow these steps to view AiRSession comments and ratings.
Click on the (AiRSessions) button on the main Atheer toolbar.
On the AiRSessions page, click on the Past AiRSessions tab.



Take note of the AiRSession Insights Indicators on the right-most column of each row



Click on the (See Session Insights) button to reveal the AiRSessions Insights pop-up page, where you can see the time duration, average rating, participant list, and activity log of the AiRSession.




Click on the Ratings and Comments tab of the AiRSessions Insights pop-up page to reveal the details of the AiRSessions Ratings and Comments.

Export AiRSession Insights to PDF format
With the Atheer, you can now download AiRSession Insight reports and share them with your colleagues by printing them, emailing them, and posting them online.
Many people are interested in the feedback you get from Atheer AiRSession attendees, and now they don't need to have accounts on the Atheer platform to view and act on the Insights that are attained.
Anywhere you see the
(Download Report) button, you can click it and download the report in PDF format.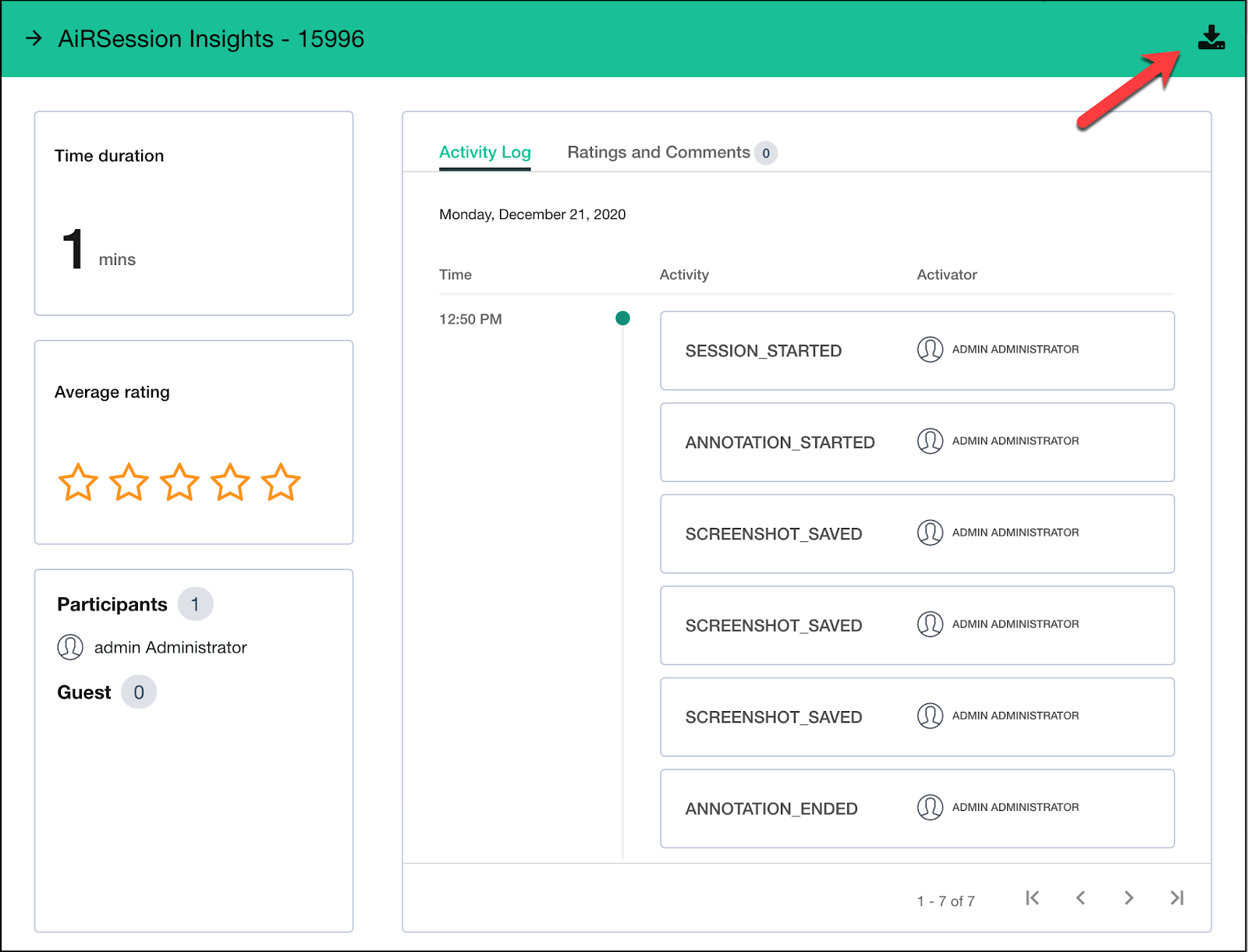 Once downloaded, you can review, email, post, or print out the report for anyone interested in what happened during the AiRSession. The report contains AiRSession details, timeline, steps and images.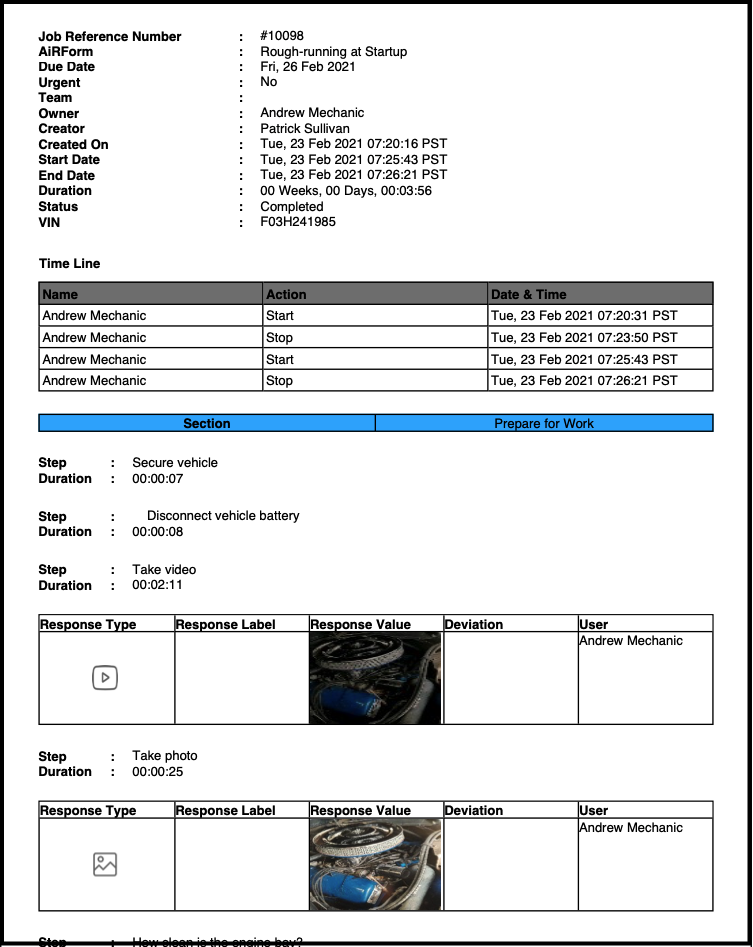 ---
Please feel free to reach out to our customer success team for additional information.
---