Borealis, the first Atheer release of 2021, is now available.
Atheer helps you reimagine how your front line teams perform work.
This latest release of the Atheer Front Line Worker Platform introduces many new capabilities designed for you to rapidly realize increased productivity, quality, and safety across your distributed teams (including your extended enterprise).
We invite you to schedule a demo with your Customer Success Manager or Account Executive to learn more about how the Borealis Release could help you with your most important work initiatives.
Please remember that you have access to all the amazing features of the platform as part of your subscription - we don't want you to miss out!!
In the meantime, please read on for details of the Borealis Release
---
SELF-ASSIST ENHANCEMENTS
In tackling any task, front line team members will typically start by looking for ways to assist themselves. In the Borealis release of Atheer, we've made it even easier for them to get access to contextual knowledge, training and guidance.


More granular control of content visibility
The Atheer Borealis release makes content even more secure with more powerful Audience and Security Role recognition. It provides detailed, granular control over Content access, ensuring that the right people see the right Content for the right Jobs.
Audiences and Security Roles are now fine-tuned, so front line team members get exactly what you would expect. With well-functioning Audiences and Security Roles, proper access control can be utilized to grant proper access to Content, AiRForms, and Jobs.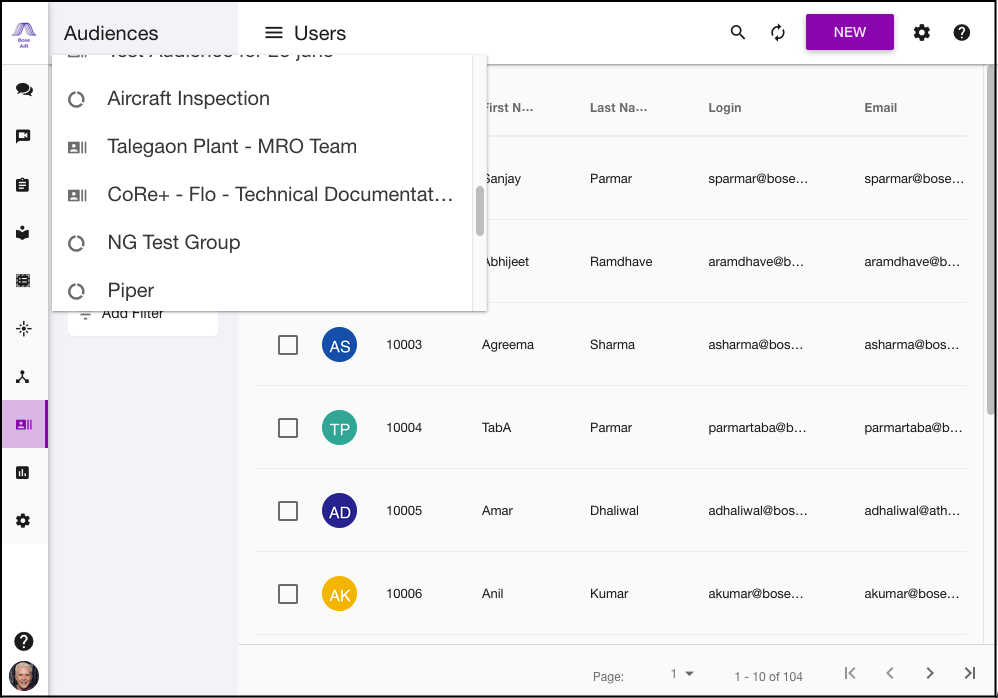 ---

REMOTE-ASSIST ENHANCEMENTS
Sometimes front line team members need more help than they can get from self-assistance. The enhancements we've made to our Remote-Assist capabilities in this release are all about providing greater flexibility in how front line team members get remote assistance - and making the Remote-Assist experience both richer and easier to use.


Allow Users to collaborate within AiRSessions
Within an Atheer AiRSession, Conversations (chat sessions) are now more tightly integrated.
With the Atheer Borealis release, Conversation support within AiRSessions is now available on both the Web and Mobile apps. Also, Conversations are archived for later access and available in Past AiRSessions on the Web-based Atheer Studio and the Atheer Lens mobile app.
The ability for attendees to have session-specific Conversations and share content while in a real-time AiRSession enables a richer and more seamless collaboration experience.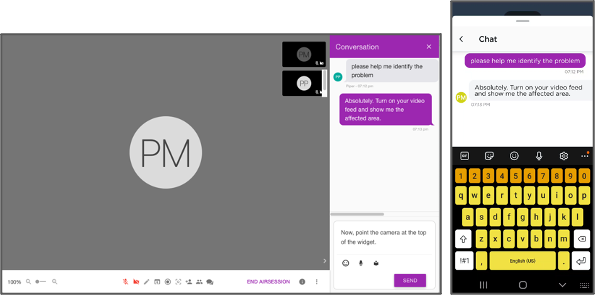 AiRSession recording improvements
In the Borealis release, we have made improvements to Atheer AiRSession Recordings including the capturing the recording from the Host's View, handling attendee exits gracefully, and allowing AiRSession recordings to be accessed as video content.
Recordings of AiRSessions now provide customers with the most pertinent data from the AiRSessions. These recordings can be immediately converted to Content and used as training materials for future troubleshooting.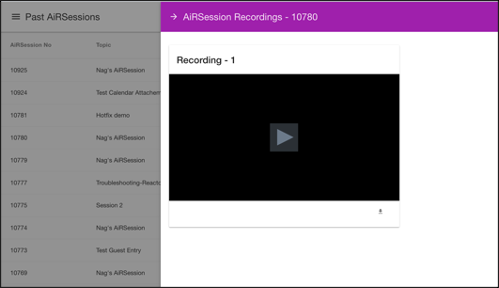 Guest Users can now Attend AiRSessions from a Web browser
There are many instances where you may want to bring someone from outside your organization (e.g.: a third party expert, supplier, or customer) into an Atheer AiRSession. The Borealis release of Atheer allows guests to join a session using standard PC-based Web browsers (eliminating the need to download any dedicated software).
We want to make it as convenient and flexible as possible for Guests to join in. Guest users who are invited to Atheer AiRSessions can now choose to join using PC-based Web browsers, or they can still choose to download and use the Atheer Lens app on a mobile device.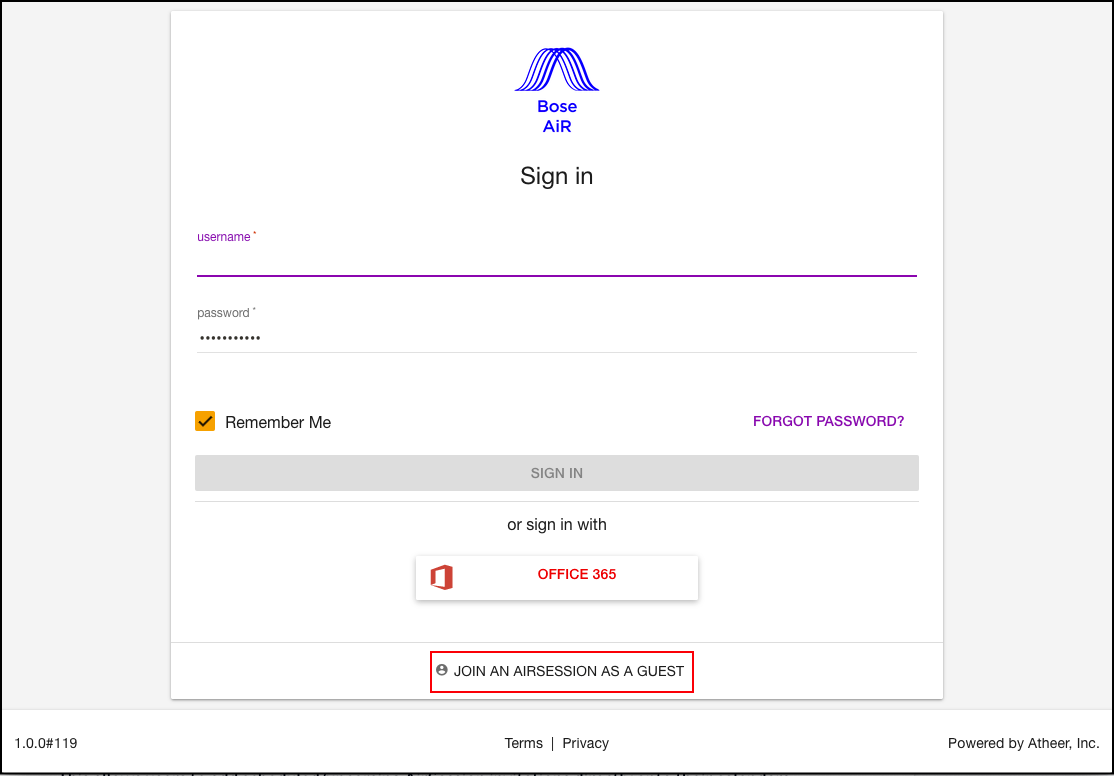 Calendar attachments for scheduled AiRSessions
In order to make it easier for a scheduled Atheer AirSession to show up on the calendars of invited attendees, we now attach a standard calendar file (in .ICS format) to the Atheer-generated email invite.
This allows users to add scheduled/upcoming AirSession invites directly onto their calendars by opening and saving the standard calendar file attachments.
Collect feedback from Users in AiRSession through external surveys
Collecting feedback is an important part of collaboration. To provide even more ways of enabling feedback collection, Atheer AiRSessons now support the ability to link to external survey tools.
This feature automatically launches external, third-party surveys at the end of AiRSessions on both the Web and Mobile Apps. This new feature allows customers to use the 3rd-party, Web-based survey tool of their choice to ask their users to provide feedback on their AiRSession experience.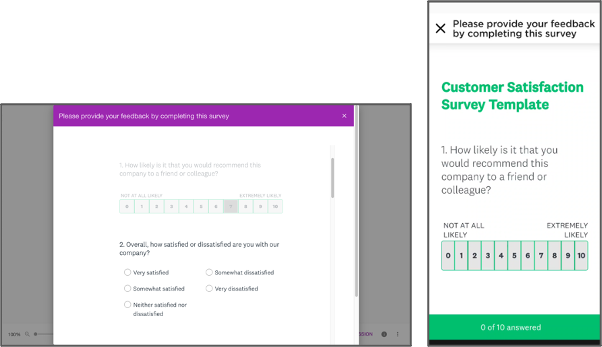 Easy Access to AiRSession Ratings and Comments
Atheer now supports the ability to review ratings and comments on past AiRSessions.
With the Atheer Borealis release, the AiRSession Insights reporting system now shows all comments and ratings that attendees optionally enter upon exiting AiRSessions. This provides customers with additional feedback details on user AiRSession experiences to help facilitate increased user adoption.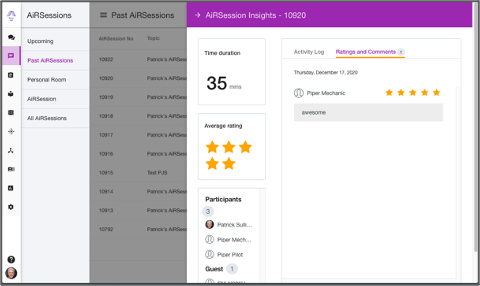 Export AiRSession Insights to PDF format
Sharing Insights about AiRSessions is now even easier with the addition of the Atheer AiRSession reporting PDF export feature. With the Atheer Borealis release, you can now download AiRSession Insight reports and share them with your colleagues by printing them, emailing them, and posting them online.
Many people are interested in the feedback you get from Atheer AiRSession attendees, and now they don't need to have accounts on the Atheer platform to view and act on the Insights that are attained.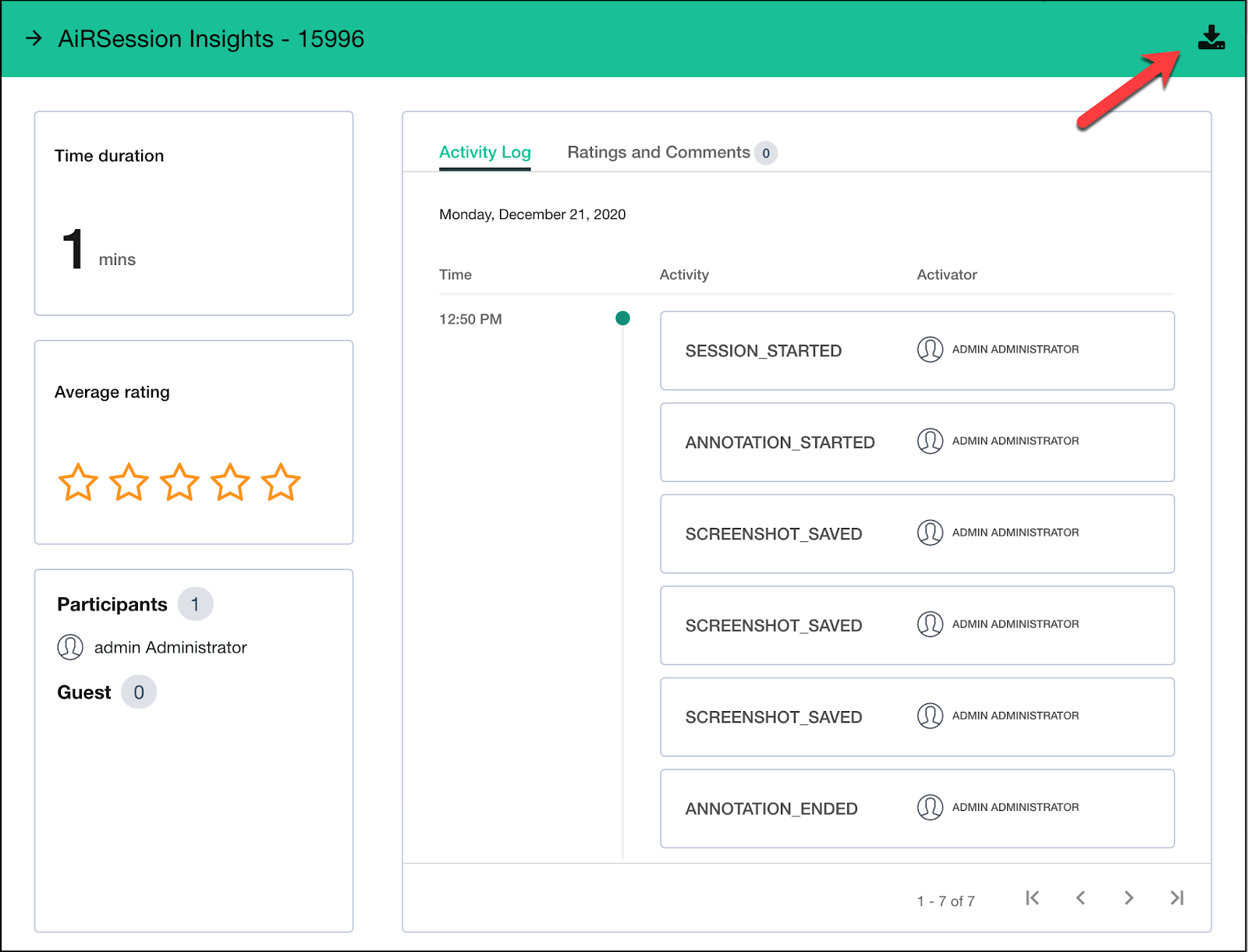 Safari and FireFox Support for AiRSessions
Along with Microsoft Edge and Chrome, the new Borealis release of Atheer now gives desktop/laptop users now an additional choice of browsers. Both Firefox and Safari are now fully supported for use in Atheer AiRSessions.
Because of people's browser preferences and corporate IT approved software lists, giving users the additional flexibility and choices in desktop browsers provides for a more frictionless access and entry into Atheer AiRSessions.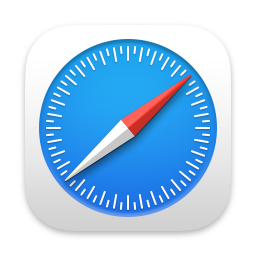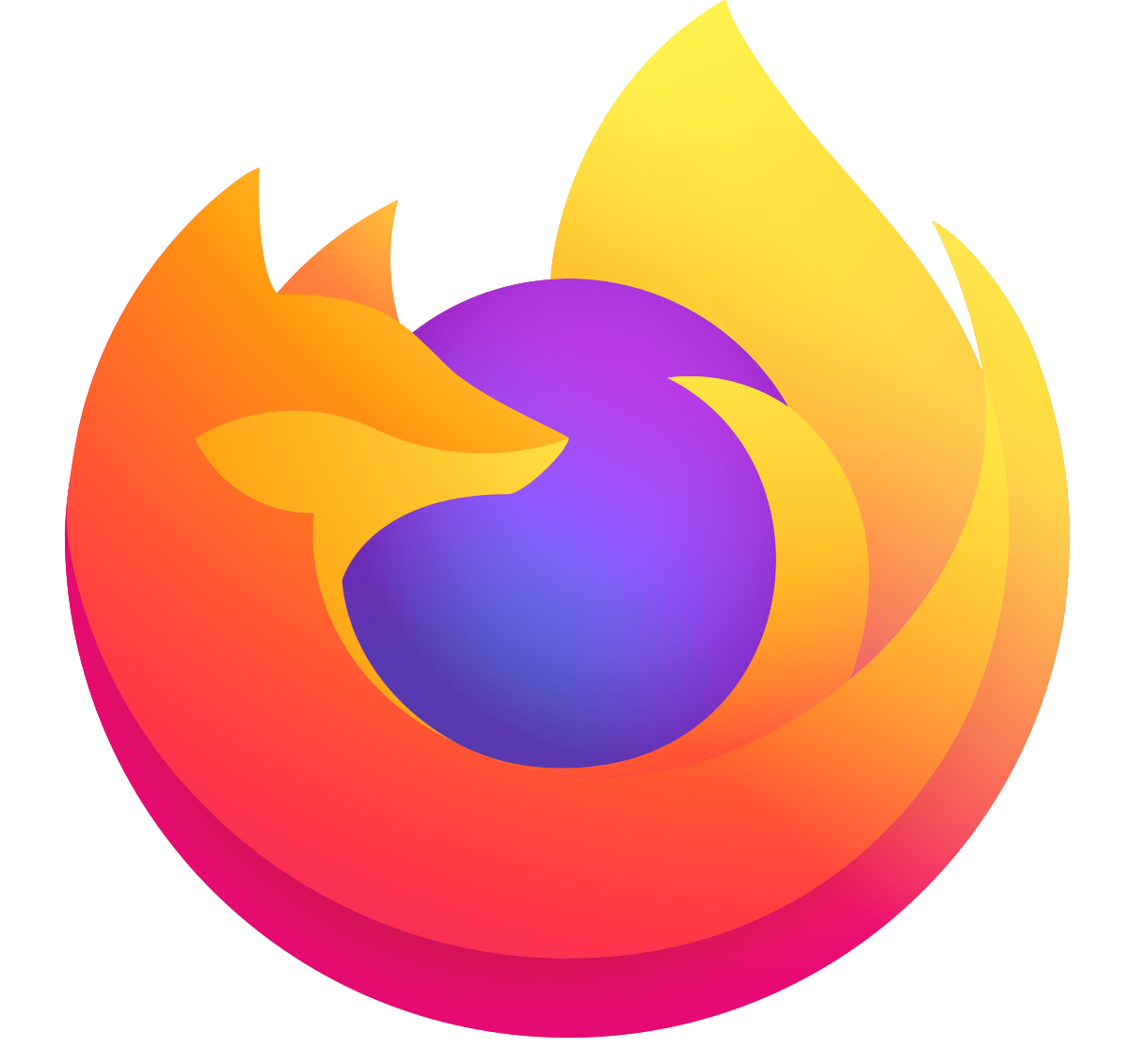 ---

WORKFLOW-ASSIST ENHANCEMENTS
Having obtained whatever self assistance and remote assistance front line teams need, Atheer supports them in working through their jobs with Workflow-Assist capabilities. Atheer is a no-code platform, meaning that it allows teams to model and digitize business processes.
The Borealis release of Atheer allows teams to do more than ever before - including being able to configure a Job to capture the details of the work to be done, as well as Job-related enhancements for front line team members that allows organizations to model their work definition & engagement in Atheer easily.


Job Modelling
Job Templates provide the ability to set the desired attributes or properties to be associated with each job created in the system. These attributes can help associate jobs created in Atheer with external identifiers like Work Order Number or Machine Number and would carry through to the job reporting and dashboards as well.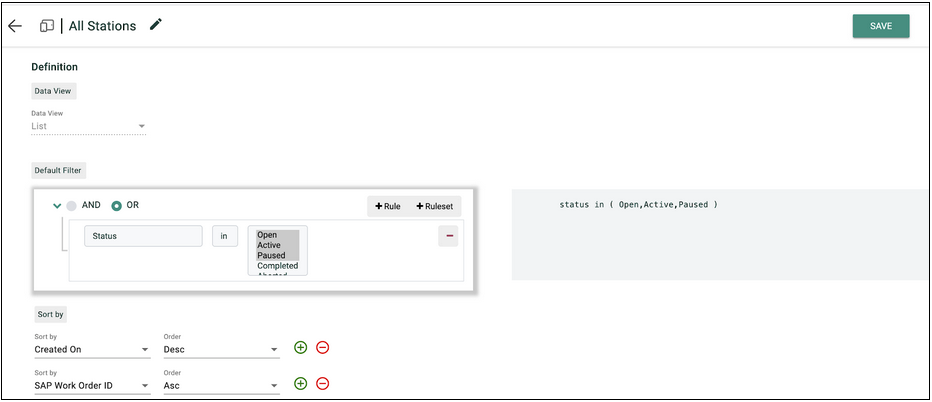 Job Boards represent an important evolution of the already-robust Insights & reporting platform. You can configure exactly what goes on the job boards and how they show up. Now, users can focus on the specific data they need - at whatever level in the organization they work - and take advantage of those Insights to drive their business decisions.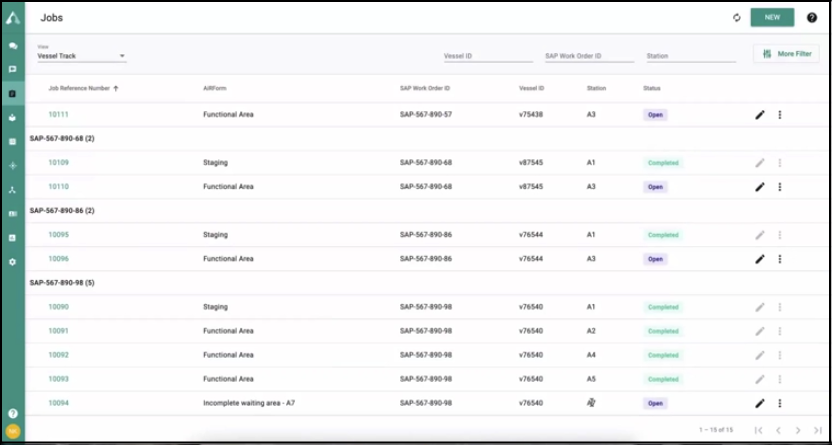 The new Job Card allows the definition of the Job details to be presented to users in the Job Board. The different Job Card views can be defined for the mobile and wearable devices as well as the Web application.

SmartFlow support for Job Events
With the Borealis release, Atheer SmartFlow supports automation flows to be triggered on Job completion. This capability allows creating automation flows that model business process flows.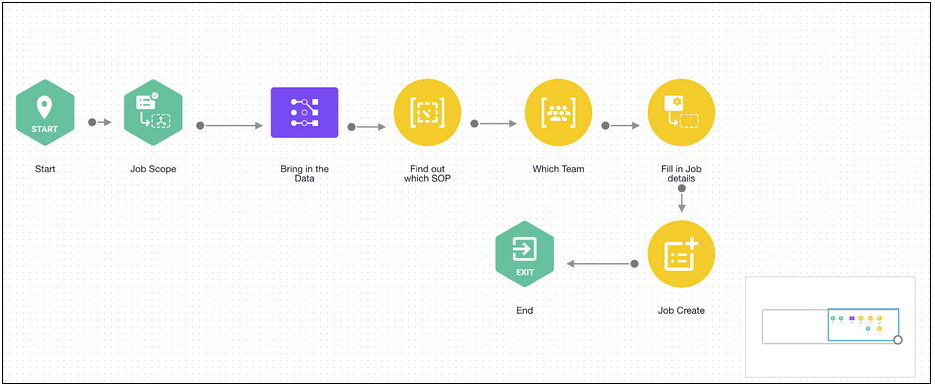 QR Code and Barcode capture support in AiRForms
This release adds support for QR code and barcode scanning, which enables front line workers to capture data by scanning a code - thus greatly simplifying data capture experience and reducing errors.
The code scan also supports extracting a particular piece of needed information using token-based or index-based extraction methods.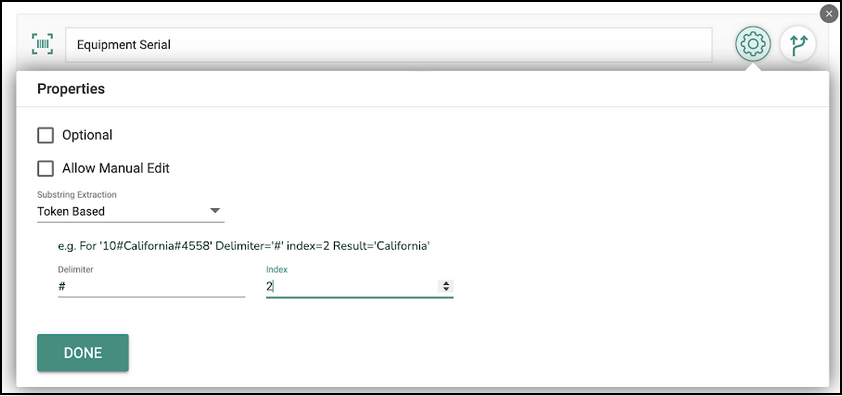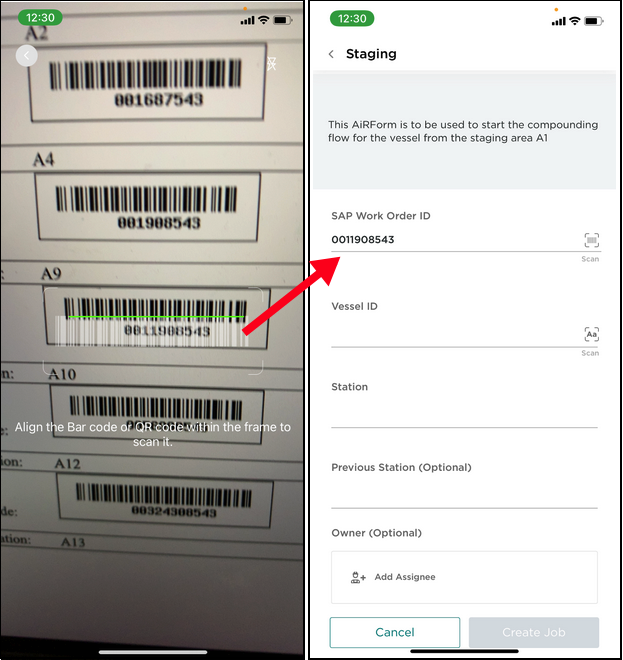 Optical Character Recognition (OCR) support in AiRForms (beta)
This release adds support for OCR capability for scanning text and numeric responses into AiRForms. OCR allows parsing text and numbers from scans of printed text and digital displays.
If you're working with printed labels or readouts on digital displays and want to avoid keying in that information, you can now OCR scan them and parse that information directly into the AiRForm response - automatically populating response data fields.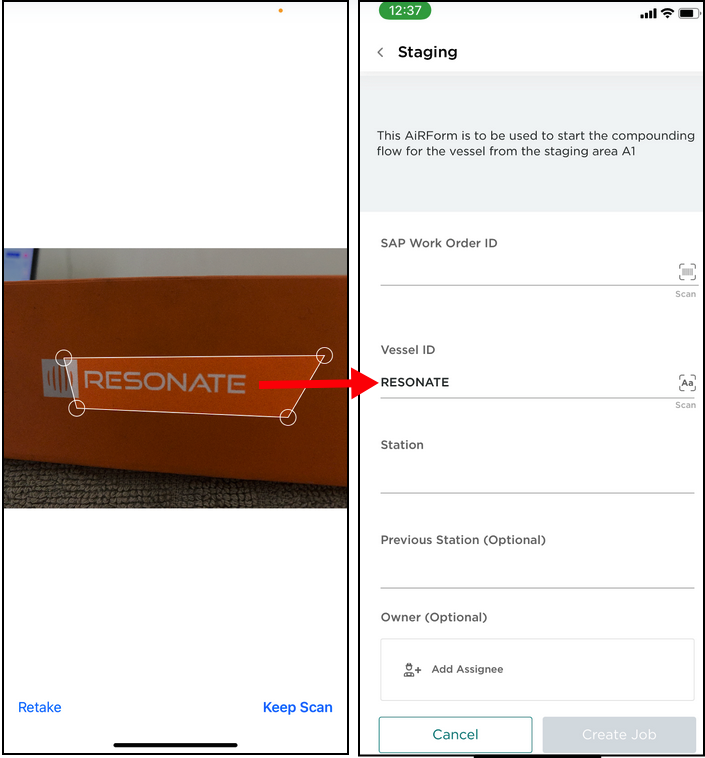 Job Notifications
The Atheer Borealis release adds support for sending notifications to users via email, in app message, push notification. Notification support is available for Job Assignment, Job Completion and Job Cancellation. Job Due reminder notification is also available, which sends a reminder at the start of the day.
Having automated job notification helps the front line workers keep on top of the Jobs that are assigned to them. At the beginning of the day, they can be notified when they have Jobs pending, and when they complete or cancel Jobs, notifications can be sent.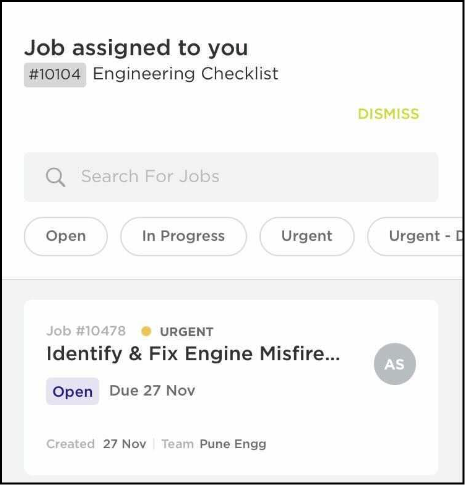 Embed your company logo in the PDF export of Job Data
The release has added support to include customer logos in the PDF export of Job data for greater personalization.


Advanced configuration options for Choice response in AiRForms
With the Atheer Borealis release, entering data during a Job can be as simple as selecting from a set of choices. It is now easier to design and publish multiple choice screens with a range of predesigned layouts and support for your Dataset.
A Dataset is a collection of text, numbers, or other values that relate to a particular subject. Datasets can now be used to drive the "Choice" response (a multiple-choice list from which to choose your response) in Atheer AiRForms. Datasets can also be used in Atheer SmartFlows.


---

PLATFORM ENHANCEMENTS
In order to continue to improve the reliability and robustness of the Atheer platform, we've made many enhancements and updates to the core infrastructure. We've focused on management of Users, support for third-party devices and app features that run on them, and expanding our support for large customer deployments and international access to the platform.


Atheer Lens now supports new Samsung devices
As part of our on-going work to stay current with the continued release of mobile device technology, we have tested and certified Atheer Lens to run on the newest Samsung Galaxy Note 20 and Samsung Galaxy S20 series of smartphones.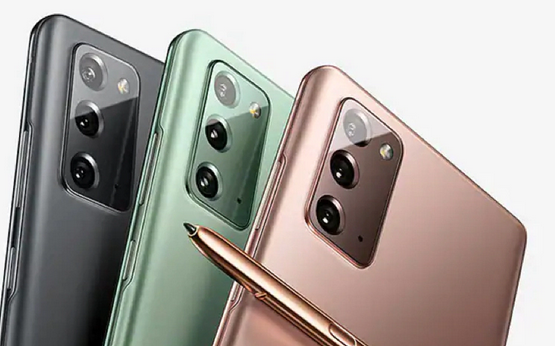 Now your front line workers can take advantage of the full features and functionality of the Atheer Lens app - including AR Annotation - on their Samsung Galaxy Note 20 and S20 smartphones.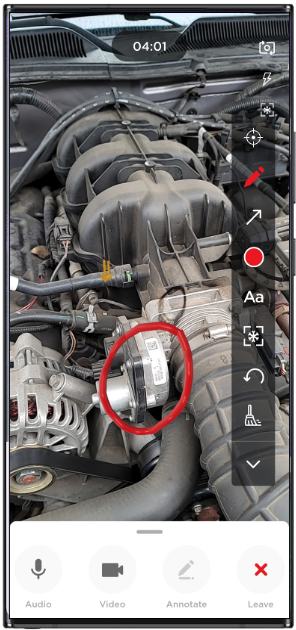 Atheer Lens now supports Kiosk Mode
Atheer Lens now has a "kiosk mode" version of the app for supported devices, which allows the devices to boot-up directly into Atheer Lens app and secures the device in the kiosk state.
This dedicates the mobile device to Atheer Lens app, so it can't be borrowed for other apps or purposes. It also makes it easier for the front line workers to turn on and log into the device.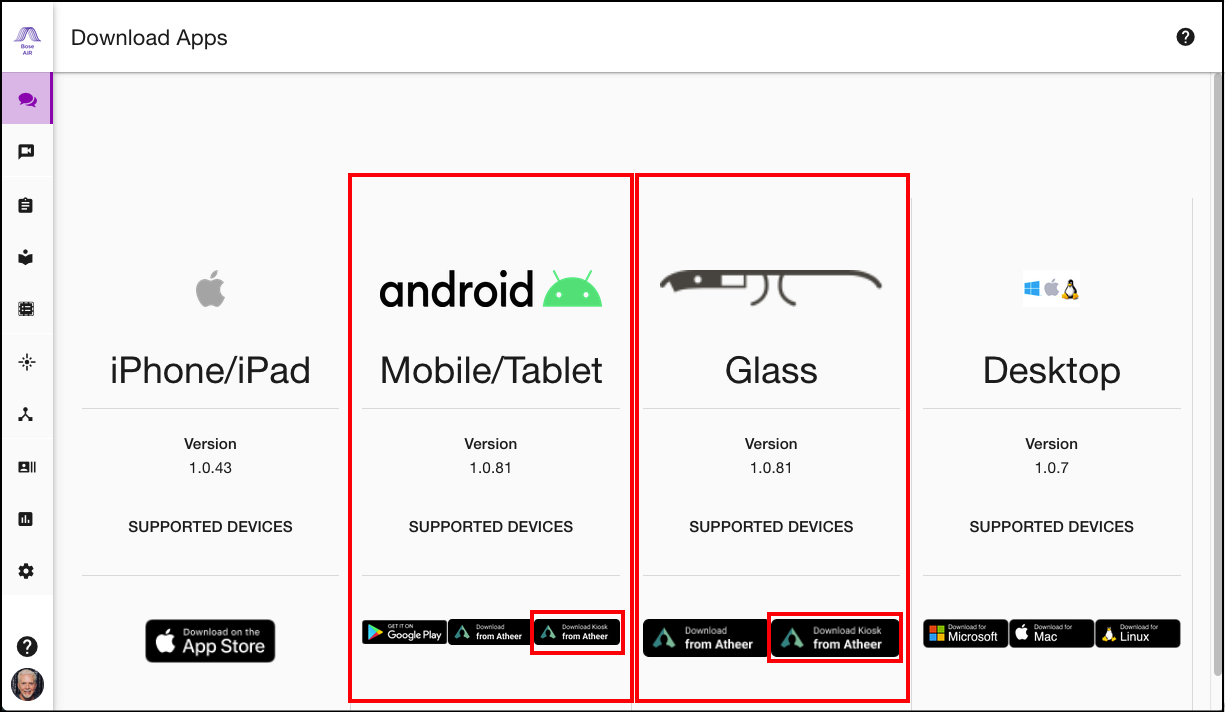 Atheer Lens now supports Landscape Mode on tablets
The Atheer Lens app now has support for landscape mode in Android & iOS tablets.
Front line workers can now use Atheer Lens on their tablets in either Portrait mode or Landscape mode. This gives them the flexibility to use the app in whichever mode makes their job easier. The tablet app even changes from portrait to landscape during a live AiRSession.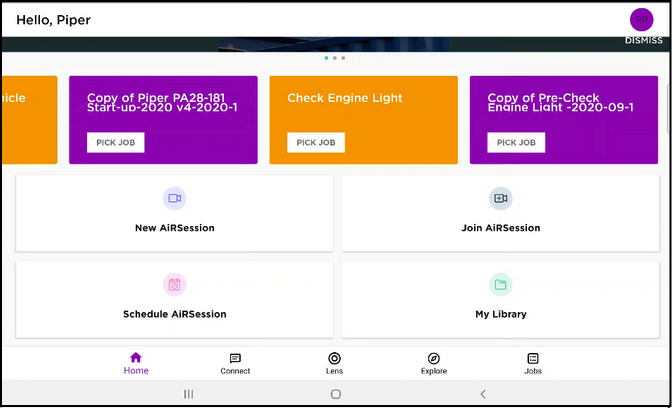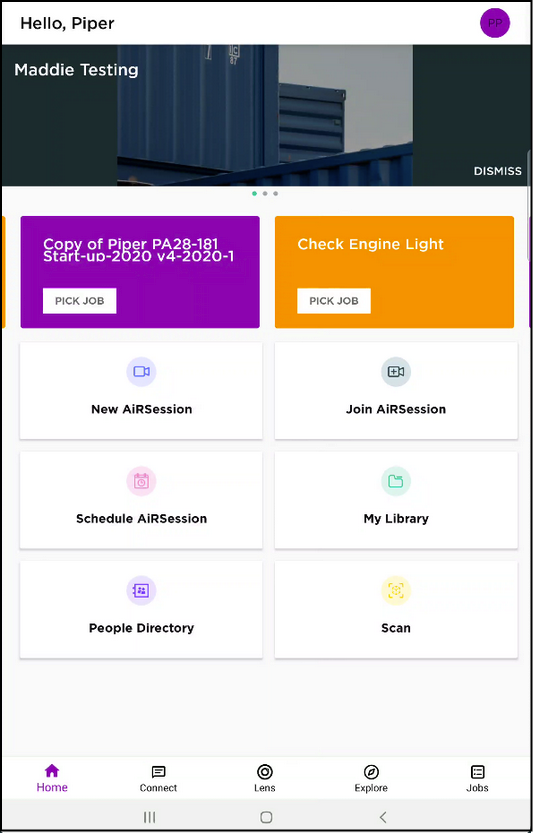 Support for Desktop apps
Users can now use the Atheer desktop app on Windows, Mac, and Linux desktops where all of the features and functionality of the Atheer Studio Web portal are supported.
The Studio desktop app is independent of which Web browser or Web browser version you use on your desktop PC. Also, when updates are made to the Atheer platform, the Studio app automatically updates, so no versioning or app recertification is necessary.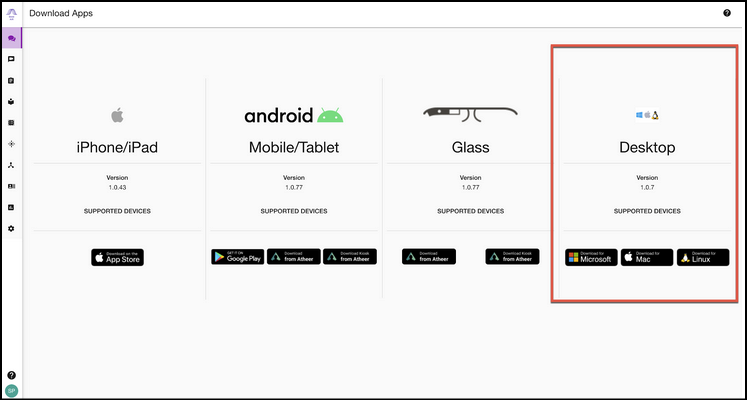 User Management improvements
Several user management enhancements were added in Atheer Borealis release. These make Atheer an even more secure platform – highlighting more granular and secure control over User administration and access by offering additional features:
The email user record is now optional
Password strength rule enforcement has been enhanced
Password validation check is provided for unsupported characters
Force password change on initial login is now a feature
And many more…


Force Users to Reset Password after first login and after password change
Administrators can now ensure greater security by forcing password changes as needed, which is a particularly useful security feature in the case of lost or stolen devices or breached passwords.
Whether you are creating a new User, or manually resetting the password for a current user, you can now flip the switch to force the user to change their password at next login.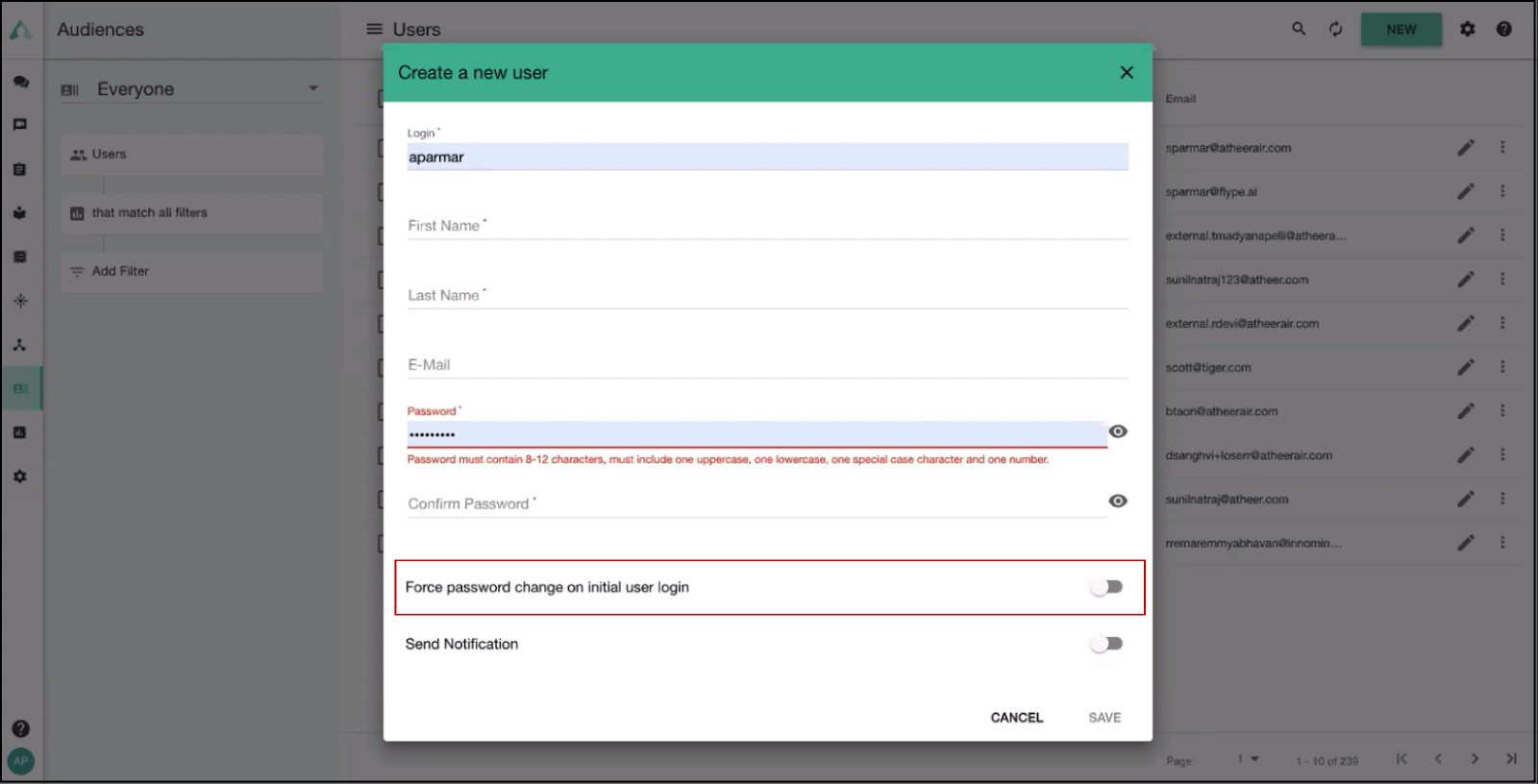 More granular control of User visibility
Organizations can now separate their groups of users, so they can be set to only see the user accounts that are relevant to them while using the Atheer Lens app. Administrators will have full control over the listing of people and who gets to see whom.
When users reach out to schedule AiRSessions - or use any other function within the system that presents user lists - they will only see the users within their own sub-organization.
Organizations can now support multiple customer groups within a single Atheer workspace. They can be confident that their customers' user lists will be separate and isolated. They will also be able to share a single source of Content, AiRForms, and Jobs with their different customers without worrying about user crossover.


Audience Management improvements
Audience searching has been enhanced. Atheer now has an even more fully-featured Audience search capability with consistent results and improved Insights and History reporting.
User searching has been enhanced by applying dynamic Audience filters to the User records
User History and Graph views are now even better
Profile attributes that are not searchable have been removed from the search criteria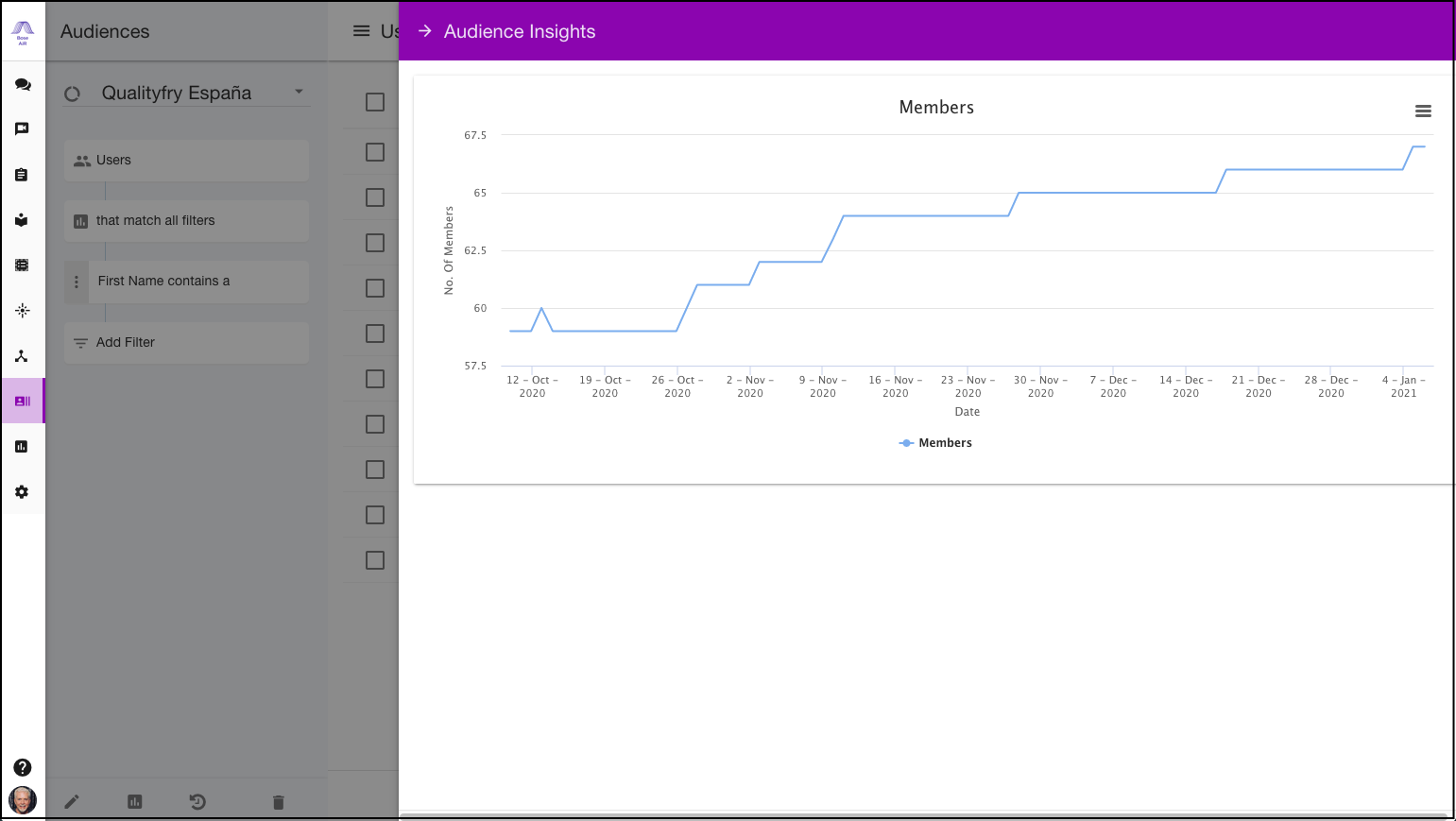 Support for accessing NA / EU Workspaces in China
We are now able to support our customers who are hosted in North America and/or the EU with Atheer workspaces that need to be accessed from China. We now have a specific set of instructions that the enterprise needs to follow and that IT needs to configure to enable this great feature.
Support for such access ensures that global customers with workspaces based in North America and/or the EU will allow users in offices in China to reap full functionality and all the benefits of Atheer.
---

FURTHER UPDATES AND PERFORMANCE IMPROVEMENTS
In addition to the above, there are updates in the Borealis release that improve performance and the user experience throughout the platform.
---
Please feel free to reach out to our customer success team for additional information.
---