Joining an AiRSession
Follow the steps below to join an AiRSession using Realwear HMT-1 (or Realwear HMT-1Z1) smart glasses:
In the Realwear device, open "My Programs".




Issue the voice command, "Atheer Lens." You can also say "Select Item X," (where "X" equals the corresponding number assigned to the Atheer Lens App).




Issue the voice command, "Join AiRSession."




You can join an active AiRSession by providing the AiRSession host your device ID or entering in the AiRSession No that is provided in your text or email invitation, or can be retrieved from the AiRSession host.




The AiRSession will begin, and it will take up the full screen of the app.


AiRSession Tools
You have several tools in the side toolbar to assist you during your AiRSession. Say the names of each tool to activate its function. For example, "Audio on." "Audio off."
Turns on and off your microphone


Turns on and off your video feed


Turns on and off your camera's built-in flashlight, which gives out a persistent light in the direction that the camera is pointing


Gives you access to an additional menu page with additional menu options (see below)


Ends your participation in the AiRSession
The More button brings up an additional menu page that hosts other tool buttons for you to use during AiRSessions. As with the side toolbar buttons, simply speak the name of the tool to activate it.
The View users tool is now available and functional. The others are coming soon. You can say, "Close," to close the additional menu page.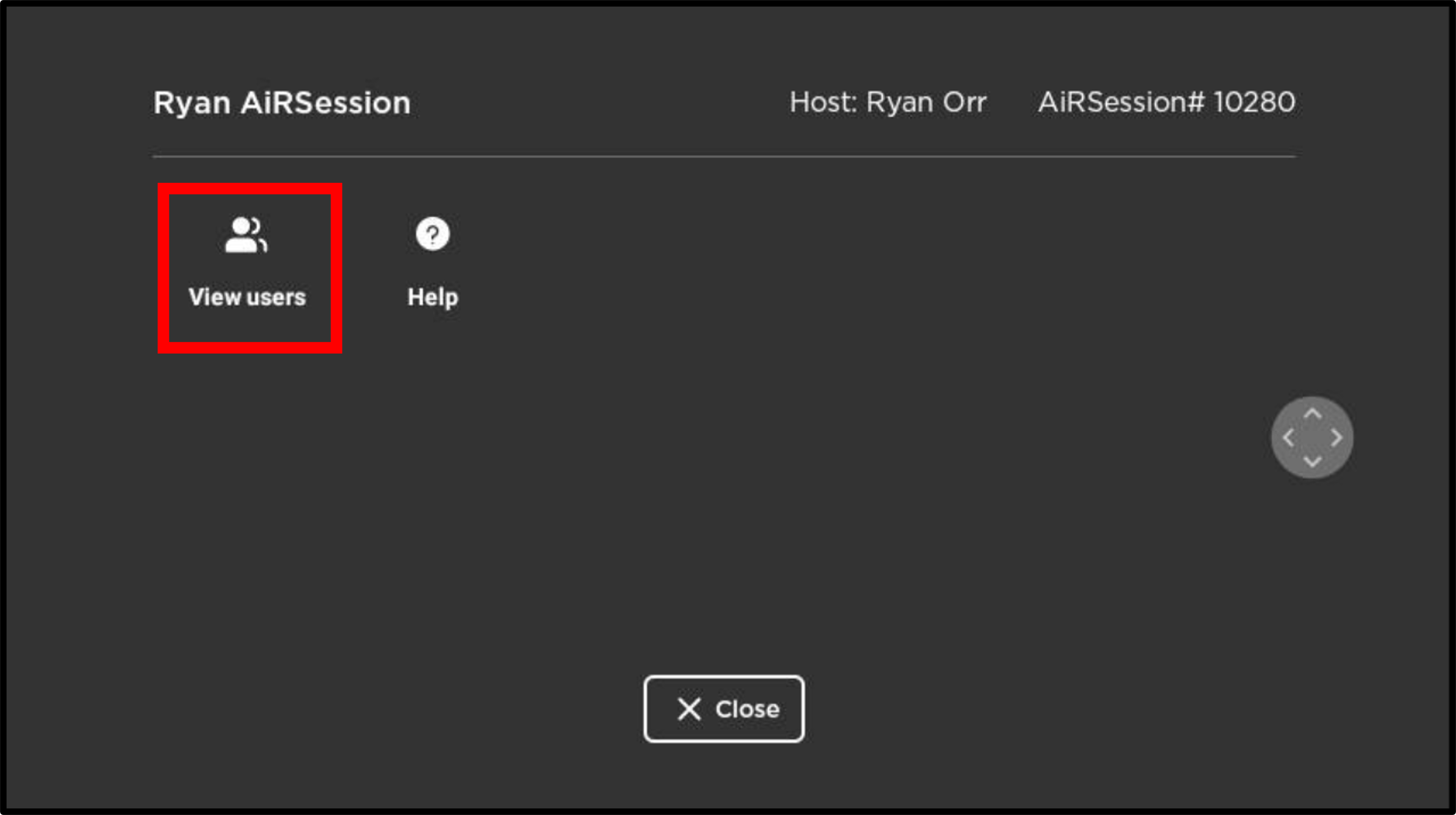 If you have any further questions, please feel free to reach out to our customer success team right here.
---

Related Videos
Watch these videos to see what you've learned in action:
---