Importing/Uploading Content
Atheer Studio has a built-in content management system that can be used to present content directly to the front line workers using the Atheer Lens app. With content formats such as videos, articles, podcasts, etc., and a topic hierarchy in which to organize them, the content can be a powerful tool to use to support the front line workers.
From a browser on your computer, open your Atheer Studio workspace, and sign into your account using your assigned credentials. Upon successful login, you will be presented with the Conversations home page.


From the Atheer Studio toolbar on the left side of the page, click on the Content button, and the Content page will be presented. To create new content, click the NEW button on the top right corner of the page.





There are 8 formats of content that you can create (Videos, Podcasts, Documents, Images, Articles, Posted Web Pages, Announcements, and Did You Knows). You can scroll down the menu listing to reveal the entire list.




Content Uploading Tools
As you go through the process of creating content, you will discover that there is a common set of tools and widgets available. Here is a description of the different tools and widgets available to import/upload content:


SELECT FILE TO UPLOAD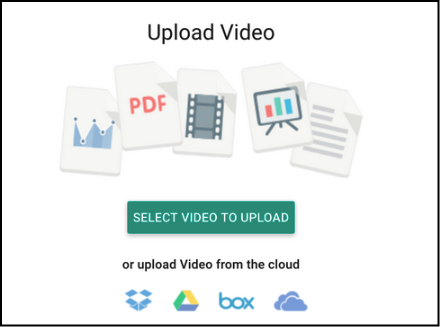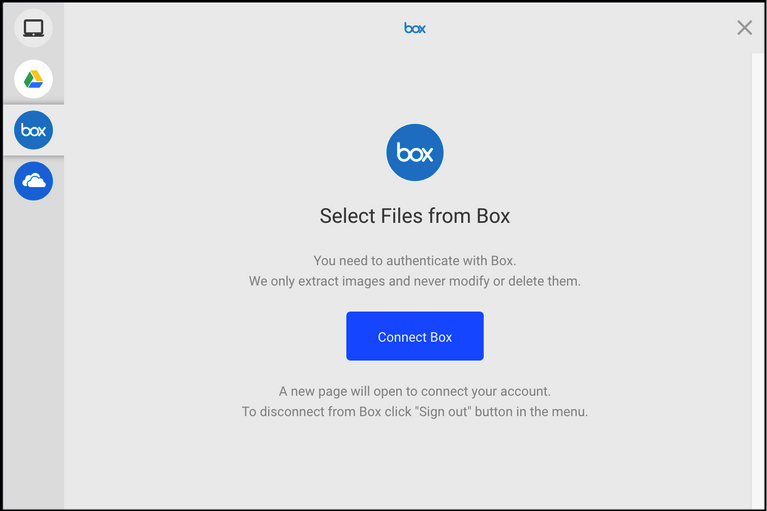 The file upload utility gives you the ability to upload files into Atheer Studio and present them as content. There are many kinds of files you can upload into your content:
Media files (video files, audio files, etc.)
Documents (PDF files, spreadsheets, presentations, docs, etc.)
Images files
You have the option of browsing for files on your computer (SELECT ... FILE TO UPLOAD button), or you can sign into your Google Drive, box, or OneDrive cloud drives and upload files from them.


USE EXISTING URL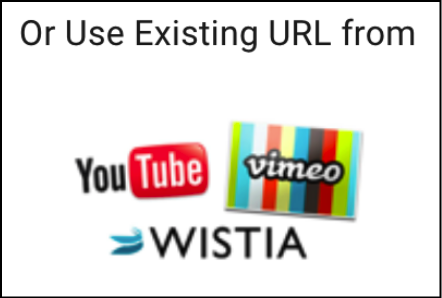 The Use Existing URL button allows you to link to an existing video that's hosted by a video streaming service. Simply paste the URL from the web page of the streaming services that is hosting the video onto the URL line in the Use Existing URL From pop-up.





EMBED CODE


The Or Use Embed Code button in the Upload Video function allows you to paste the streaming video's embedded code, which will embed the video into your Atheer Content.
Copy the embed code provided by the streaming site and paste it into the Embed Code line of the Use Embed Coded.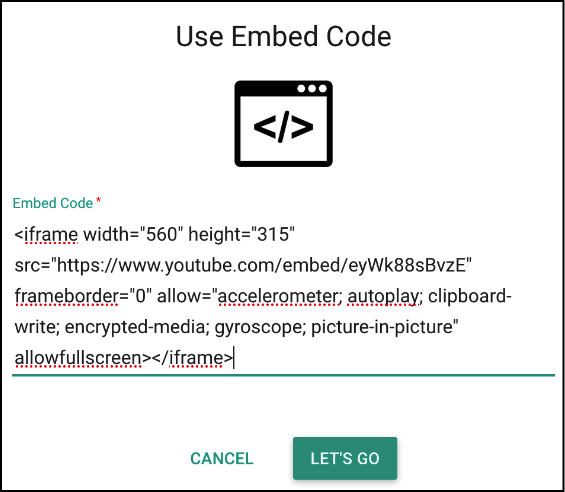 PROVIDE LINK



You can copy the URL from any publicly available web page onto the URL line in the Provide link below to start with pop-up.
If you have any further questions, please feel free to reach out to our customer success team right here.
---