Key Things to Know About
Atheer AiRForms allow you to create flexible, customized forms such as visual work instructions, task guidelines, standard operating procedures, inspections, surveys, checklists, etc., for many sorts of front line worker situations. No coding is required.
AiRForms can be easily created and configured by users accounts assigned the AiRForm Admin role. No coding is required.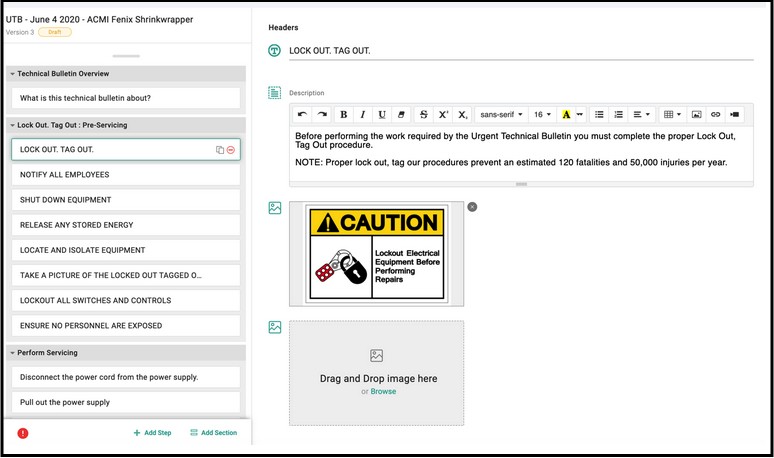 AiRForms are configured by combining a set of steps and organizing them into sections. Many step types are available including:
Instructions
Forms
Alerts
Branching
Static table
Dynamic table
Checkbox
Multiple choice

Yes/no question
Photo capture
Audio capture
Video capture
Text question
Number input
Date & time input
End e-signature
More step types are being added all the time.
Commonly used sequences of steps can be saved as templates for reuse.
Once designed, AiRForms can be easily shared, assigned, or made available for self discovery. Full security is maintained by restricting AiRForm access to authorized users.
AiRForms can be accessed and executed using the Atheer Lens app, which is available for both iOS and Android devices. User progress on the execution of AiRForms is tracked and synced. If users pause or stop work in the middle of the execution of an AirForm, they can resume later on, or other users from their team can take over and resume the work.
If you have any further questions, please feel free to reach out to our customer success team right here.
---